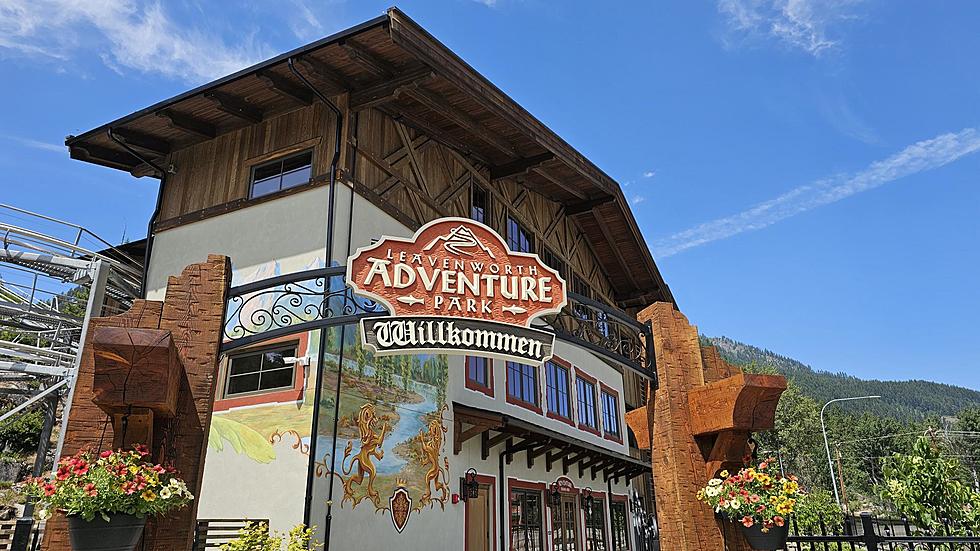 Adventure Park/First Alpine Coaster in Washington State is Now Open
Mark Rattner with KPQ Newsradio 560
The dream of opening an adventure park in the Bavarian town of Leavenworth is now a reality for owner Dave Moffett and General Manager John Sutherland.
Both welcomed visitors to the grand opening of Leavenworth Adventure Park today (6/1).
"Bringing joy and fun to kids of all ages in a safe and friendly environment is the mission of our park," Moffett said. "We have worked almost exclusively with local experts to build the park while taking care of the environment. We look forward to giving back to the community."
The park features four attractions and a Guest Service building along Highway 2 and Icicle Road, just a short walk from the downtown area at the entrance to Tumwater Canyon.
The big draw is the Tumwater Twister, the first alpine coaster in Washington. It's also the quietest, and most scenic coaster in the state.
"That's the technology," Sutherland said. "One motorcycle going down Icicle Road is a lot noisier than this (coaster) will ever be."
What also separates the Tumwater Twister from other coasters in the state is the braking system in which riders on individual toboggans choose their speed: slow and scenic or full speed up to 27mph.
The coaster track is 2,700 feet long, has a vertical drop of 234 feet and is up to 35 feet off the ground. It will operate rain, snow or shine year-round.
Other attractions are:
Alpine Ascent Climbing Wall: Built on the side of the Guest Service Building, the 27' Wall has 4 lanes and 2 routes per lane. Climbers can choose the Easy, Intermediate, Advanced or Most Challenging route.
Bavarian Bungee Bounce Trampoline: The Bavarian Bungee Bounce trampoline allows jumpers to flip and fly up to 20 feet in the air. With four trampoline stations, jumpers wear a safety harness that is attached by two cables.
Gems of The Enchantments Mining Sluice: Kids will love panning for up to 20 gemstones and treasures at the park's Gems of The Enchantments mining sluice. This fun teach-and-learn activity includes a take-home bag and descriptive info on the stones.
It's recommended that you set up a reservation as Sutherland doesn't want to overcrowd the park, but he says drop-ins are welcome on slow days.
With the grand opening behind him, Sutherland says he looks forward to seeing the smiling faces for years to come.
"The biggest pleasure is always to watch people have fun with something you've created. And that's amazing. Nothing more gratifying because that's what this is all about." Sutherland said.
For more information, how to set up a reservation and the cost of the attractions, head to the Leavenworth Adventure Park website.
Leavenworth Adventure Park Grand Opening
Park featuring the first alpine coaster in Washington State held its grand opening July 1st