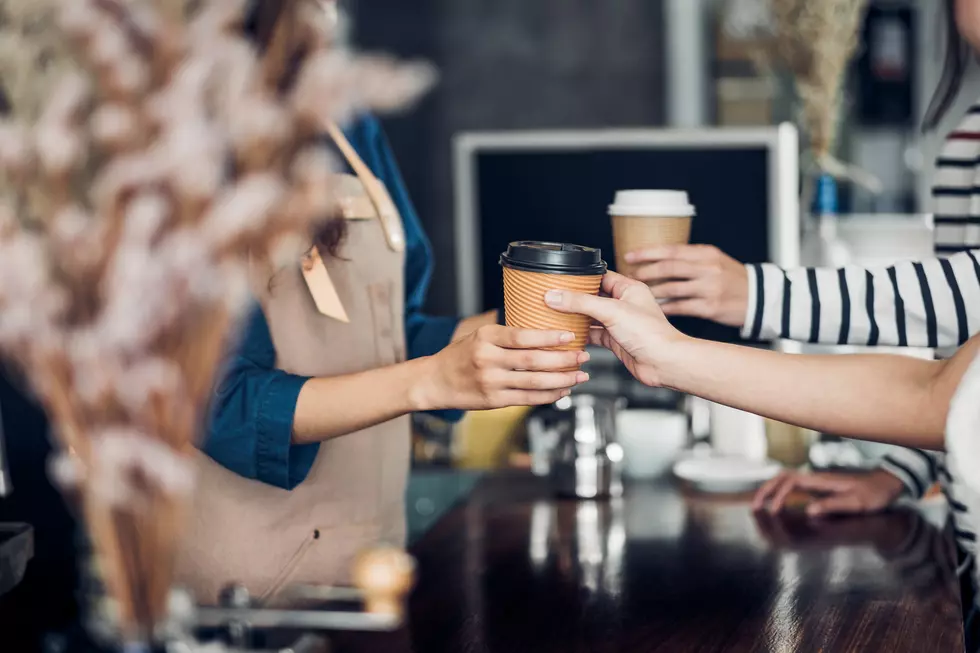 Washington State's Best Coffee Shops
Photo Credit: Weedezign
Our state is known Worldwide for great coffee.
Quality locally owned coffee shops, inspired by Starbucks and the drizzle of the Puget Sound region - have been made its way around "The Coast" and East of the Mountains.
---
Here is my list of favorite sit down coffee shops around the State of Washington.
---
1. Mela Roasting Coffee Company 17 N Wenatchee Ave
When you meet up with friends in Wenatchee, it's usually at Cafe Mela. This cozy, urban coffee shop is located in the heart of Historic Downtown Wenatchee
---
2. Espresso Vivace 532 Broadway E, Seattle, WA
For Decades, Vivace has been the King of Espresso in Seattle. Located in colorful Capital Hill, this hip coffee house is a great place to hang out and get out of the drizzle. Vivace is renowned for its great Espresso.
---
3. ETG Coffee and Bakery 3512 Fremont Pl N, Seattle, WA
Fremont locals line up daily for this great location. ETG's Bearded Lady Blend is a favorite. Love coffee? A visit to ETG is a bucket List item.
---
4. La Vie En Coffee Bar & Bakery 5 S Wenatchee Ave, Wenatchee, WA
If Mela is the traditional go-to place to meet up with friends in Wenatchee, La Vie has quickly become the new place to meet up, Stop in and try a great Parisian style pastry with your coffee.
---
5. Arctos Coffee and Roasting 1923 N Hamilton St, Spokane, WA
It's not everyday that I stumble upon a coffee shop that gets full five stars on Yelp. Page after page of glowing remarks…remarkable, since some people are really hard to please!
---
6. Salty Fox Coffee 85 Front St, Friday Harbor, WA
If you don't make the boat back to Anacortes, don't fret…you have The Salty Fox to go hang out at! The view of the Ferry terminal and the Cascades, makes for one of the best coffee house settings in the Northwest.
---
7. Issaquah Coffee Company 317 NW Gilman #47. Issaquah, WA
THIS is the place I told my wife: "I'm having the best Americano ever!" A great place to sit with an optional outdoor cabana in the back.
---
8. Little Red's Espresso & Bakery 617 Front Street Unit D Leavenworth, WA
It's hard to miss the red truck and vintage camper outside of its three locations:
* Outside of Wenatchee's Pybus Market (look for the silver Streamliner RV)
* At the big Y on HWY 97, at the start of Blewett Pass
* and now, a sit down location on Front Street in Leavenworth.
-Aubrey, the owner has a great staff, great coffee, amazing chocolate chip cookies and Your choice of a sweet or sassy handwritten message, on your cup
---
9. Pups & Cups Cafe 250 E Main St Pullman, WA
One of the most loved locations in the Palouse. Bring your dog and grab a latte!
---
10. Ulysses Coffee 111 Anthes Ave, Langley, WA
My family lives not far from this great coffee shop. Co-owned by high school sweethearts Newton and Naomi Kellogg. It's worth checking out if you're on the Island.
---
11. Blackbird Bakery 210 Winslow Way E, Bainbridge Island, WA
It's busy with Bainbridge Island locals each and every time I visit. Great pastries & Espresso.
---
12. Poulsbohemian Coffeehouse 19003 Front St NE Poulsbo, WA
I lived in Poulsbo and used to come here often. I recently stopped in on a Sunday morning bike ride. The barista told me what world class cyclists Logan Owen and Chloe Dygert would order on their training stops (Lots and lots of carbs!)
-Great latte and view of Liberty Bay.
---
Don't see your favorite coffee shop? Lets us know in the comments. I'd love to try a place you know and frequent!