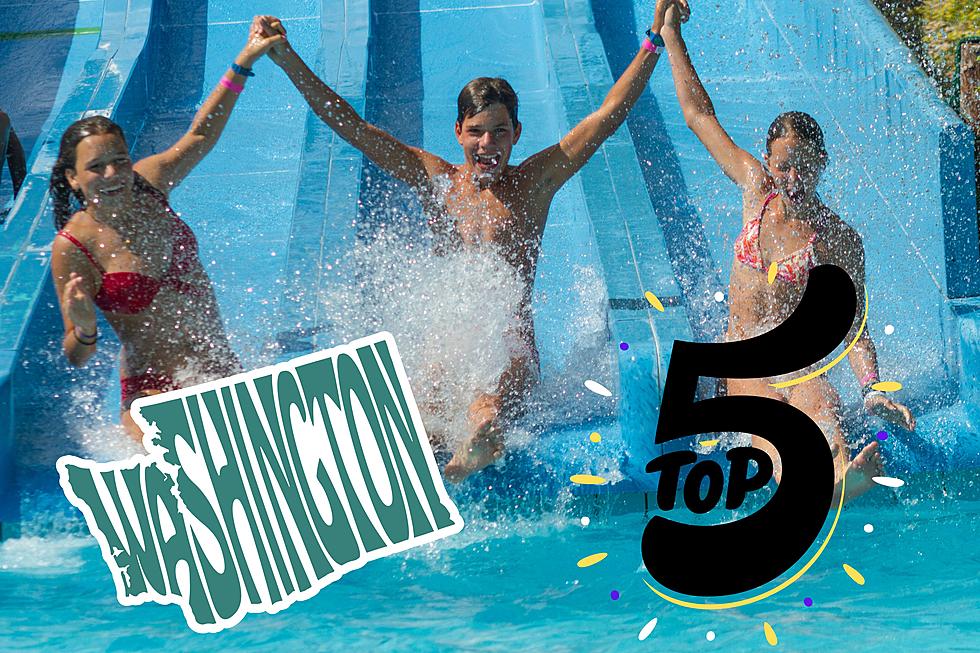 5 of the Best Waterslides Await You in Washington State
canva
Where Are The Best Waterparks In Washington State?
Summer is the perfect time to give your family a refreshing break from the heat. What better way to cool off and enjoy the sunshine than by taking a refreshing dip in a waterpark?

What Are The Best Waterslides In Washington State?
Luckily, Washington State boasts incredible waterparks with some of the most thrilling waterslides for families to enjoy.
As a kid growing up in the Pacific Northwest, Wild Waters was my jam!
Wild Waters is long gone but there are still some amazing waterparks to check out in Washington State.
If you're looking for a fun family activity during the warm summer months, visiting a waterpark is a great option.
Today, I'm exploring the best waterslides in Washington State that are perfect for families. Whether you're looking for something thrilling or more relaxed, you're sure to find something that everyone can enjoy.
I know I didn't get all of them but here are five of the best waterslides in the state to check out on your next road trip:
5 of the Best Waterslides Await You in Washington State
Here are five awesome waterslides in Washington State worth checking out!
With so many incredible waterparks and thrill rides to choose from in Washington State, you and your family will surely have a blast.
I did give a little love to Silverwood because the odds are that most Eastern Washington folks have been to Silverwood's Boulder Beach at least once with their families.
The good news is that we've got a great waterpark also in Moses Lake and the goal of Pasco is to bring a water-themed park to the Tri-Cities someday.
Whenever I do a survey, a waterpark in Pasco is generally the #1 thing that gets asked for.
10 Yummy Must-Try Food Stops From Tri-Cities to Seattle Washington
Follow the road to great food places, from start to finish and back again!
7 Odd Things Can't You Ship Through the Mail in Washington State
These 7 items are a big no-no for shipping in the mail.