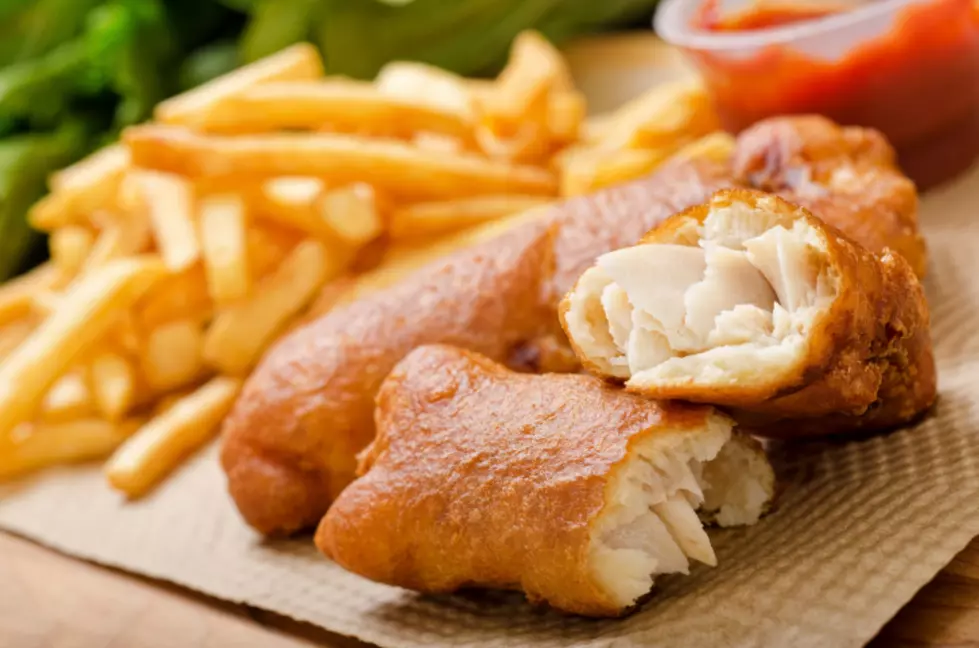 Where's the best fish n chips in Washington State?
Credit: Fudio
The Winter weather has settled in. I like to cope with the colder weather with a piping hot plate or basket of Fish N Chips. 
My favorite to go a kid was always Skippers. I gotta blame (or give credit) to my Grandma and Grandpa in West Seattle. They would always take us kids to Skippers on Tuesday, for All-You-Can Eat.
While I'm still bummed that our local Wenatchee Skippers went away (No offense Taco Time) I was glad to find authentic Skippers Fish & Chips and their clam chowder at Tony's Market! Tony's is found in East Wenatchee, on the corner of Grant Rd and Kentucky Avenue. When I stop in, I appreciate that I always hear KW3. Thanks Tony's Market! 
Here are my Top 5 Fish n Chip locations in the State of Washington:
---
5) Front Street Grill.
Located on Whidbey Island in Coupeville (20 Front St NW, Coupeville, WA)
My family was on vacation, driving back from an afternoon at Deception Pass and found this great place to eat. I had the fish and Chips and loved it. Great views of Penn Cove out the window as well.
---
4) Ivars - walk up window on the Seattle Waterfront
(next to Ivars Acres of Clams) 1004 Alaskan Way Seattle, WA
I have enjoyed the fish and chips, the chowder and the views of Puget Sound, since I was a little kid.  Whenever I just miss the Bremerton Ferry, I remember Ivars and grab a 3 piece Fish and Chips. So Good!
---
3) Captain's Cod (food truck).
They have two trucks that take care of both Western and Central Washington. I'm so glad they swing through Wenatchee most weeks. (I wish their food truck just parked it here in town. Find out when and where they'll be in your area on their Facebook page
---
2) Rail Station & Ale House,
29 N Columbia St, Wenatchee, WA 98801
Edgar R. gave it 5 stars on Google Reviews "This place has got to be the best smelling restaurant in town. Erid is an exceptional bartender. Get a Bee's Knees and some fish and chips"   I gotta agree with Edgar, I LOVE the fish and Chips at the Wenatchee Rail Station, behind the PAC and Arlberg Sports
---
1) Owl & Thistle
808 Post Avenue Seattle, WA
Eric, my best friend, would alway invite me to grab fish and chips, in this great Irish pub, before a Sounders game. Located in an alley, not far from the Seattle Ferry Terminal. This is my favorite place before a game. The fish and chips are so good.
Have you had fish and chips at a place NOT on this list? Let me know, by commenting on the KW3 Facebook Wall or by hitting the CHAT button on the KW3 app! I'd love to know where you and your family goes for great fish and chips!