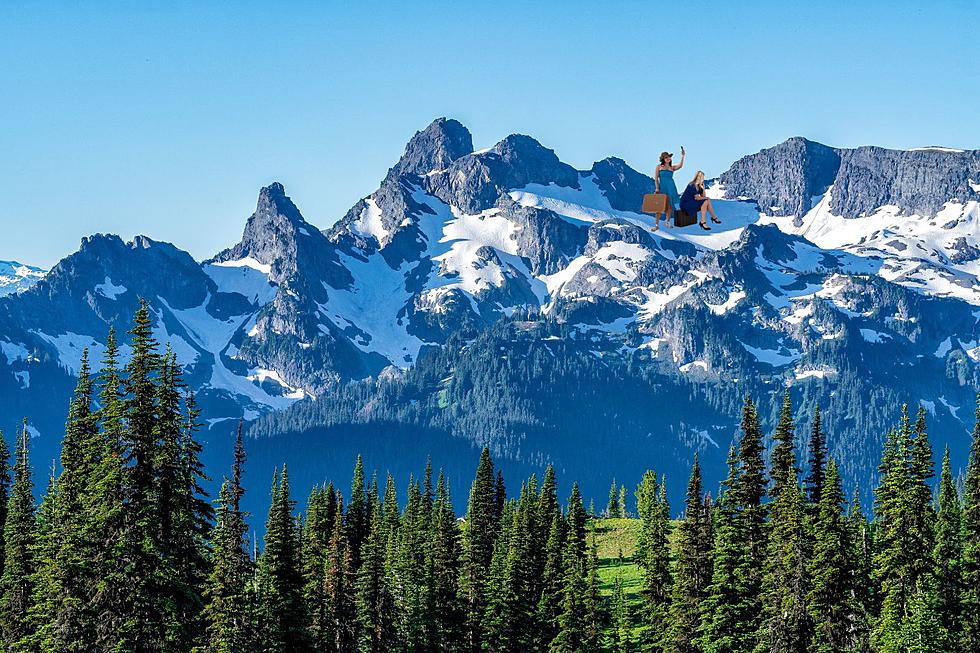 Put Your Starlink Internet to the Test Here in WA
Aly/Canva
Do you have Starlink Internet yet? Have you heard of it? We will show you what it is and where you can put it to the test at here in WA State!
What Is Starlink Internet?
Basically, it's the World's first and biggest satellite constellation. using Earth's Orbit to produce and deliver broadband internet. Strong enough to stream, game plus make video calls and more. -Source
You can access Starlink for yourself or even get it at a company rate pricing. Starlink touts itself to being about to give you access to the internet and more even in the most remote locations.
Places to put your Starlink Internet to the test in WA:
1. Steheken WA
While I will be the first to tell you, "Stay off your phone and explore!" That isn't always plausible. Maybe you need to get a hold of someone or vice versa, Starlink should be able to help!
Travel across Lake Chelan via the "Lady of the Lake," and explore the beauty that Stehekin has to offer, then update your friends on all you were able to see!
2. Blewitt Pass
The vast areas of Blewitt Pass, seems like as soon as you hit the pass, you lose cell signal! And then you are stuck in a line of construction traffic, bust out that Starlink and connect!
3. Any "hilly" area
Let's be honest, Washington is full of hills, mountains, rivers and lakes, plenty of areas to put your Starlink Internet to the test. Hills and Mountains are what makes the internet and cell coverage seemingly "tough" to get sometimes.
Where can you purchase a Starlink Router? 
This is not an ad btw, I am just really curious if the Starlink Internet will actually connect you in remote places, so let me know if you do put it to the test!
Trending in Wenatchee:
---
9 Fascinating Places in the US Similar to Washington State
Check out these nine incredible places in the US that offer scenery, climates, and activities similar to what you know and love in Washington State.
Gallery Credit: Rik Mikals
---
The 4 Scariest Roads in Washington State
Gallery Credit: AJ Brewster
---
Are These 7 Stunning Places the "Seven Wonders" of Washington State?
From lakes to mountains, come explore some of the most jaw-dropping destinations in Washington State. Think you know what the real "Seven Wonders" are? Here are my seven picks for the Seven Wonders of Washington State.
Gallery Credit: Rik Mikals