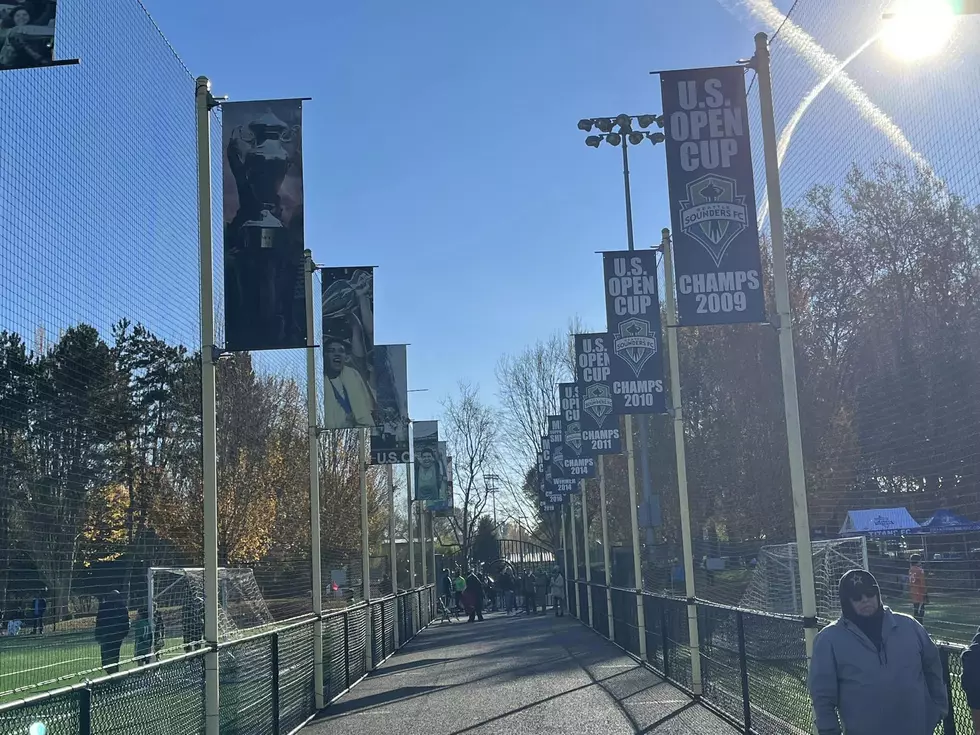 My first visit to Washington State's hollowed soccer complex
Credit: Starfire Sports (via YOUTUBE)
The locally famous Starfire soccer complex opened to the public in 2005. 
Starfire Sports Complex is a soccer training facility in Tukwila, Washington - about 20 minutes South of downtown Seattle - down the I-5 Freeway. 
Starfire is a five minute drive from Southcenter Mall with several hotels located close by. We stayed at the Hampton Inn - which was only THREE minutes from the tournament site.
According to Wikipedia, the Starfire complex "was formerly Fort Dent Park, operated by King County"
Starfire popped up on my radar when the Sounders began using it as its home training ground.  The MLS club also uses it for most of its US Open Cup home matches.
I've always wanted to visit the iconic training ground. THIS bucket list item came true for me and my family this past weekend. My son's soccer team - Wenatchee FC played three games in the Washington Cup, hosted by Titans FC.
The complex offers a coffee shop with food, a soccer team shop (to buy shoes, gear, balls and  more) plus an arcade full of games - all upstairs from the Starfire indoor field.
The outdoor turf fields are very well maintained. Matthew chose to use his indoor shoes on the surface.
One of the fringe benefits of seeing our boy play in Tukwila was being close to our favorite sushi restaurant - Miyabi Sushi.
After the first tournament match on Saturday, parents of Matthew's teammates wanted to hit up the Cheesecake Factory (which turned out to be a TWO HOUR WAIT) so, they then chose Buffalo Wild-Wings…My family vetoed that…they're not into wings. - I tried to lobby our team manager for Sushi...denied.
So, Miyabi it was.
Man. We love that place.
We told Matthew to stick with working on his game, so we can make it to more tournaments at Starfire and get more visits to Miyabi!
STARFIRE COMPLEX - Tukwila, WA