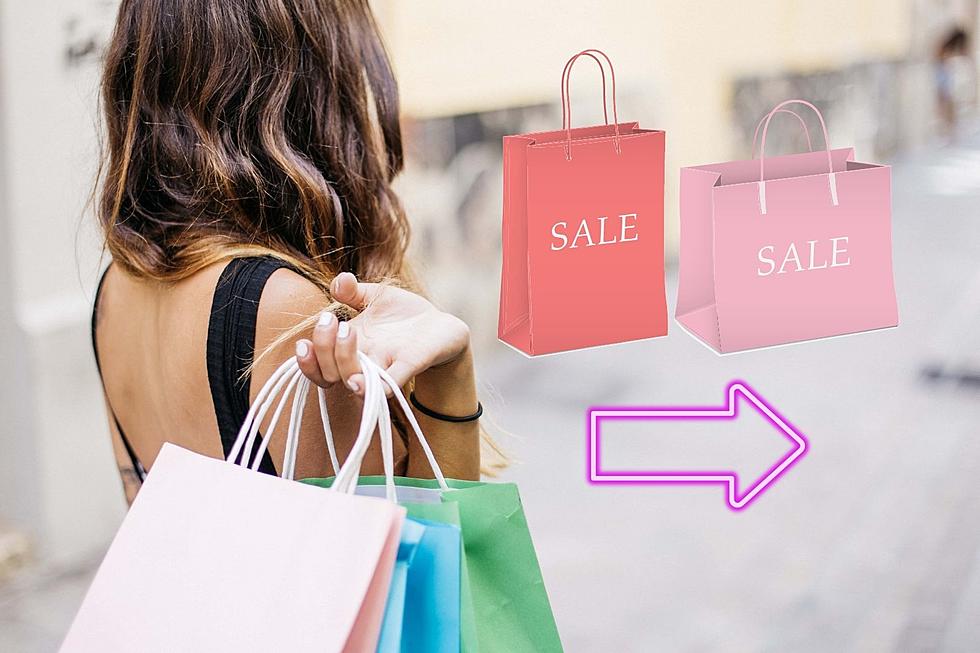 Top 5 Outlet Malls in Washington State
Photo Credit: Aly/Canva
I love me a good deal! I especially love name brands at discount prices! Outlet malls are a must when you want to save some money and still have that designer tag. Luckily for us, they are scattered throughout Washington, so we don't have to travel too far!
---
Here are your Top 5 Outlet Malls in Washington State according to Google: 
1. North Bend Premium Outlets - North Bend WA
With stores like Coach, Banana Republic, even Carter's. Something for everyone! This is also where I have gotten all of my Coach purses from. Obsessed!
---
2. Seattle Premium Outlets - Tulalip WA
Abercrombie and Fitch, Armani, Burberry, Crocs, Columbia and so many more to shop around at!
---
3. The Outlet Shops at Burlington - Burlington WA
Lane Bryant, Nike Clearance Store, Coach and Zumiez. I noticed in the Instagram post below that there is a Rocky Mountain Chocolate Factory?! Say less! I'm headed your way, Burlington!
---
4. The Outlet Collection, Seattle - Auburn WA
With stores like Eddie Bauer, Coach, Famous Footwear, Gap and GNC (plus more), you could spend the whole day here!
The Outlet Collection Seattle | Large Outlet Mall in Auburn, WA
---
5. Centralia Outlets - Centralia WA
Chico's, Children's Place, Kay Jewlers, Gap and more!
---
There you have it! And I did notice something. If you visit the malls Instagram pages, you can see if there's any special deals! Now get out there are start saving on those name brand items you've been chomping at the bit for!
---
The Sad History Of This Long Abandoned Suburban St. Louis Mall
WARNING: Under no circumstances should you enter this property. By doing so you risk bodily harm and/or prosecution for trespassing on private property.
Jamestown Mall in Suburban St. Louis opened in 1973. By the time 2003 hit it was 30 percent vacant. As time marched on the anchors all left, and the mall finally closed its doors on July 1, 2014. After a fire gutted part of the abandoned mall in April of 2023, it will finally be demolished. A study by St. Louis County suggests it be redeveloped as an Ag-Food technology campus.
---
SNEAK PEEK: Urban Air Adventure Park's in Westgate Mall
Urban Air Adventure Place has been in the works since it was announced in January 2022. And FINALLY! It's set to open to the public on Saturday, April 22, 2023.
We were lucky enough to score a sneak peek of the impressive facility that will give children the chance to jump, fly, and jive to their heart's content.
---
WOW! Take a Look Inside This Creepy Abandoned Mall in Dallas, TX
Abandoned since '19, Valley View Mall in Dallas, TX, aside from apparent graffiti artists, and a 2-alarm fire in February, has been empty for years. Would you like to take a look inside this once legendary North Texas mall? Yeah, me too.