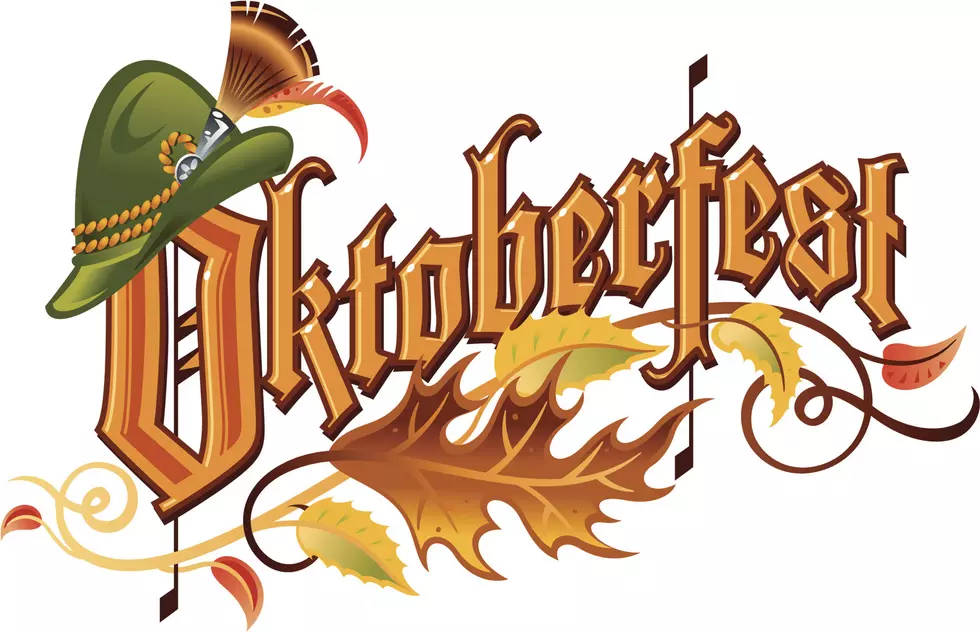 Weekend in Wenatchee: Here's what's going on around NCW
Credit Dynamic Graphics
Here's a short list of fun things to do around North Central Washington, from high school football, Dueling Leavenworth Oktoberfests and so much more. Scroll down and go have fun with your family!
---
MLB PLAYOFFS - WILD CARD ROUND - GAME 1
Seattle Mariners at Toronto Bluejays
Friday, October 7th
First Pitch: 1:07pm (PACIFIC TIME) 
Rogers Centre - Toronto, Ontario CANADA
TV: ESPN
---
Art at Pybus Market
Art Alley Reception for Dan McConnell
Friday afternoon, October 7th 5-7pm
Leavenworth Oktoberfest in LEAVENWORTH
Fri & Sat nights - Sep 30th-Oct 15th Info HERE
---
Leavenworth Oktoberfest in WENATCHEE
Fri & Sat nights, Sep 30th-Oct 15th Info HERE
---
SECOND ANNUAL BARREL & KEG FEST 2022
Friday October 7th 3pm - 9pm

Saturday 8th 12pm - 9pm
- Celebrating Fall Harvest and Family Fun
- Local Wine, Cider, Beer, Food Trucks & Live Music
- No Tickets Required
- Family & Dog Friendly
Event Locations:
Bianchi Vineyards
4210 10th St SE
Martin-Scott Winery
3400 10th St SE
Union Hill Cider Co.
988 S Union Ave
Full event time and location Info HERE
---
Wenatchee Valley Brewing Fresh Hop Festival
Fri Oct 7th 2022, 11:30 am - 10pm
Sat Oct 8th 2022, 11:30 am - 10pm
Sun Oct 9th  2022, 11:30 am - 10pm
108 E Island View St, Wenatchee, WA 98801, United States
---
Its another Saturday with the Wenatchee Valley Farmers Market
Saturday, Oct 8, 2022 8am - 1pm Wenatchee's Pybus Public Market
---
Go attend a High School football game!
-----------
Ellensburg
Wenatchee (Due to Wildfire smoke: AT LIONS FIELD IN MOSES LAKE)
------------
Eastmont
West Valley
------------
Cascade
Cashmere (Will proceed at 7pm…or if Air Quality is not good, as late as a 9pm kickoff…Then if POSTPONED, the game will kickoff, Saturday morning, 10am at Sargent Field in Chelan)
------------
Chelan
Colfax
------------
Waterville-Mansfield
Touchet
-----------
Lake Roosevelt
Manson
-----------
Entiat
Bridgeport
----------
Brewster
Oroville
----------
Omak
Quincy
----------
Moses Lake
Davis
------------
Ephrata
Selah
-----------
Soap Lake
Tekoa-Rosalia
----------
Tonasket
Okanogan
----------
Othello
Prosser
-----------
Royal
Kiona-Benton (Thursday)
------------
Almira-Coulee-Hartline
Wellpinit
---
MLB PLAYOFFS - WILD CARD ROUND - GAME 2
Seattle Mariners at Toronto Bluejays
Saturday, October 8th, 1:07pm
First Pitch: 1:07pm (PACIFIC TIME) 
Rogers Centre - Toronto, Ontario CANADA
TV: ESPN
---
Barrel & Keg Fest 2022 — Union Hill Cider Company
Saturday October 9th 
Noon to 9pm
3100 Ridgeway Dr, East Wenatchee, WA
---
PAC-12 COLLEGE FOOTBALL
Washington Huskies at ASU Sundevils
Saturday, October 8th, 1pm kickoff
Sun Devil Stadium, TEMPE, AZ
TV: PAC-12 Network
---
PAC-12 COLLEGE FOOTBALL
Washington State Cougars at USC Trojans
Saturday, October 8th  4:30pm kickoff
LA Memorial Coliseum
TV: FOX
Radio: Newsradio 560 KPQ
---
MLB PLAYOFFS - WILD CARD ROUND - GAME 3 (IF NECESSARY)
Seattle Mariners at Toronto Bluejays
Sunday, October 9th
First Pitch: 11:07am (PACIFIC TIME) 
Rogers Centre - Toronto, Ontario CANADA
TV: ABC
---
NFL FOOTBALL
Seattle Seahawks at New Orleans Saints
Sunday, October 9th
Kickoff: 0am PACIFIC TIME
Superdome in New Orleans
TV: FOX Announcers: Brandon Gaudin (play-by-play), Matt Millen (color analyst) and Megan Olivi (sideline)
Radio: Newsradio 560
KPQ