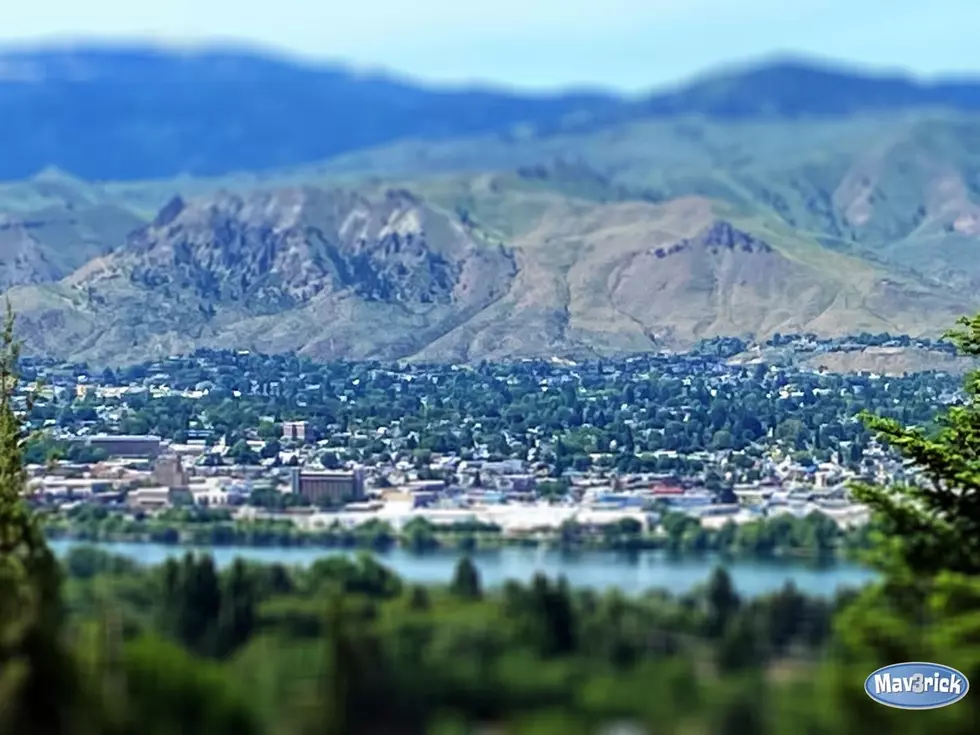 WHAT WE WANT IN WENATCHEE
Photo: Mav3rick
WHAT WE WANT IN WENATCHEE 
I know what you're expecting me to say in this article. And you're right. I'm going to state the two obvious places everyone says they would like to come to Wenatchee. But first, I want to give you some other food for thought. And perhaps some ideas for those who want to start a new business. 
FULL SERVICE CAR WASH Sure we have drive-thru car washes. Trust me. I am always at Jet Pro. I spend a good amount of my income with them because they do a great job. But I'm lazy, so I'm talking about pulling up, get out of your vehicle, have the attendants fill up the gas tank if needed. Then they run it through the car wash, and you sit watching the TV while they hand dry  the outside and clean the interior. Vacuum. Wipe the doors, seats, and dashboard. And of course, spray the inside with that sweet coconut-scent fragrence. I lived on the beach for years, and having my car fully cleaned was essential every week. We had some big discussions here in the office about whether or not a full service car wash could actually succeed in Wenatchee, due to the winter weather. But I think a good business person could try to make that work. In the meantime, come summer, I'm driving around looking for church groups who are doing a car wash to raise money for youth camp trips.
TIKI BAR Tiki bars started to spring up here in the United States after our military men came home from World War 2, specifically after serving in the South Pacific. Decking out bars designed with tropical decor, serving up such drinks like the Mai Tai, the Zombie, the Navy Grog, and the Jungle Bird. Served is creative tiki style mugs. Popular tiki bars Don the Beachcomber, Con Tiki Bar, and Trader Vic's begat places like The Outrigger in Seattle. One of my favorite places is, of course, Trader Sam's Enchanted Tiki Bar at the Disneyland Hotel in Anahiem. The decor created by Disney Imagineers, with Cast Member bartenders that not only serve up the foo-foo drinks like the Tiki Tiki Tiki Tiki Tiki Rum and The Ship Wreck, they put on a show with particular lovely adult beverages. That's the inside! On the outside, outdoor sitting with tiki torches lighting up the night, with performers singing Polynesian songs with a Hawaiian culture. That's what I would love to see here in Wenatchee. Especially on cold winter evenings.
DELTA AIRLINES This goes without saying. With only one Alaska Airlines flight in and out of Pangborn Airport going in and from Seattle, I'd like to see another airline come to town and fly to other hubs like San Fransisco or Salt Lake City. And it doesn't have to be Delta. I only mention them because in recent polls, they have been crowned a favorite with frequent flyers.
IN-N-OUT BURGER OK, here we go with one of the most popular requests. The Southern California burger joint is more than just a good tasting burger. The image of In-N-Out dances in the minds of even those who have never bitten into a Double Double. With a simple menu displayed, to the so-called 'hidden menu' with animal style fries and more, this place is the epitome of the LA culture. With the two crossed palm trees, the arrow logo, and the Bible verses on the bottom of the cups. But the reason we don't have an In-N-Out is simple. I sat next to an In-N-Out executive on a plane from Orange County to Bend, Oregon. And she told me that because their meat has to be fresh, they can only have stores that are within an easy 300 miles from the facilities that make the quality patties. So they would have to build a plant close to Wenatchee, or as far as Spokane. And I can tell you that because the popularity of In-N-Out, they would have to find land where they can build a store with a large parking lot and enough space for cars doing the drive-thru. When I lived in Ventura, cars often lined up on the streets, backing up traffic all the way to the 101. 
CHICK-FIL-A Here's another very popular place with folks who have had the chicken sandwich and waffle fries. They need to have Chick-fil-A in town. I've known people who have driven over the Cascades to Seattle or taken a trip to Spokane, just to get some Chick-fli-A. The inventors of the chicken sandwich with a cow as it's mascot, asking people to "eat mor chikn", started in 1946 by S. Truett Cathy in Atlanta. And because of the family's Christian values, they are famously closed on Sundays. And like In-N-Out, Chick-fil-A would need to have plenty of space for incoming costumers. Talk is that they are building a Chick-fil-A in Yakima and Tri-Cities.
APPLE STORE Sure, there are places like Target and AT&T that sell iPhones, iPads, and Macs, but if you need a fix, driving to Bellevue isn't convenient. And I certainly don't want to ship the laptop out waiting to get it looked at, and then shipped back to me. Being without my MacBook Pro for just a day would not be good. You want to visit with a local support team at the Genius Bar. Also those who responded to my questionnaire said, they just want a place where they can just walk in get an Apple product.
BEST BUY I was kinda surprised when I asked around about what businesses they would like to see come to Wenatchee, when Best Buy was one of the top stores. I love Best Buy. If I can't find what I need locally, I order it online at Best Buy. And I guess that's the point.