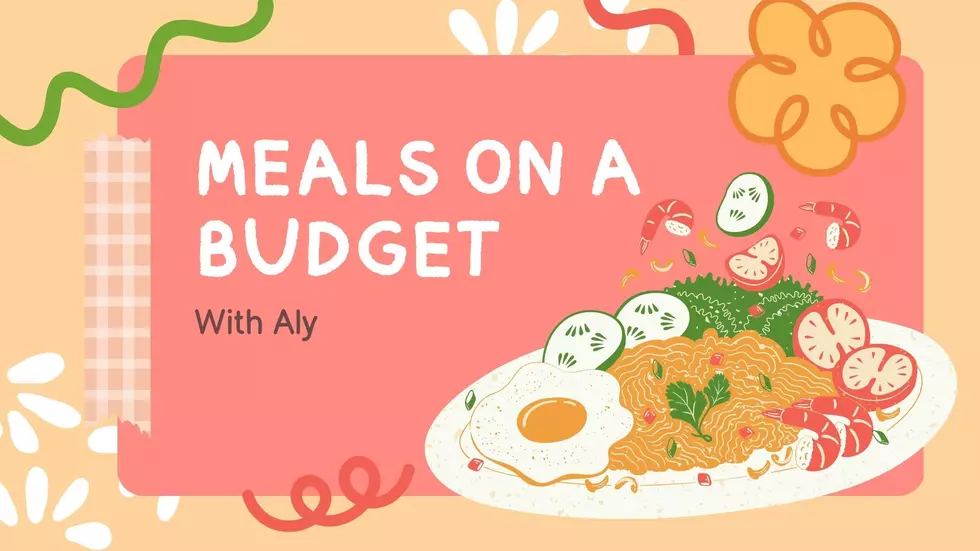 Photo Credit- Aly
Let's be real here, we've all at one point or another needed to cut back expenses, and if you haven't well, good for you. This article is for "the rest of us." The rest of us hard workers who still wanna eat well and good meals!  
Aly's Go-to "Broke" Meals: 
Frito Pie- Put Fritos in a bowl, top with your favorite chili, shredded cheese and sour cream! So so good and filling! 
Aly's Chicken Salad- Chicken tendies / chicken nuggets cooked and slices into bite size pieces, lettuce, add your favorite veggies and top with your favorite dressing (blue cheese for me please!) 
Connor's Top Ramen- Two packages of top ramen noodles, boil in a pot with water (the normal amount for one ramen packet) Once noodles are soft, and water looks about gone, crack one egg into the noodles and water, stir and add seasoning packets. "My absolute favorite way to eat ramen!" - Connor 
Eggs in a Hole- One slice of bread, make a hole in the middle, big enough for an egg. Spread Mayo over the bread, place in a frying pan, crack an egg into the middle of the piece of bread, and cook until the bread is nice and toasty. Top with cheese, ham, whatever fixings you like with eggs and toast. (Note- this is probably the most expensive meal cause well, egg prices...) 
Chili Mac- Box of mac cheese, mixed with chili, enough said.  
No matter your budget, never settle for a bland meal! Add that seasoning, add the veggies or even noodles to the dish to extend the meal out more! Cook up and enjoy!