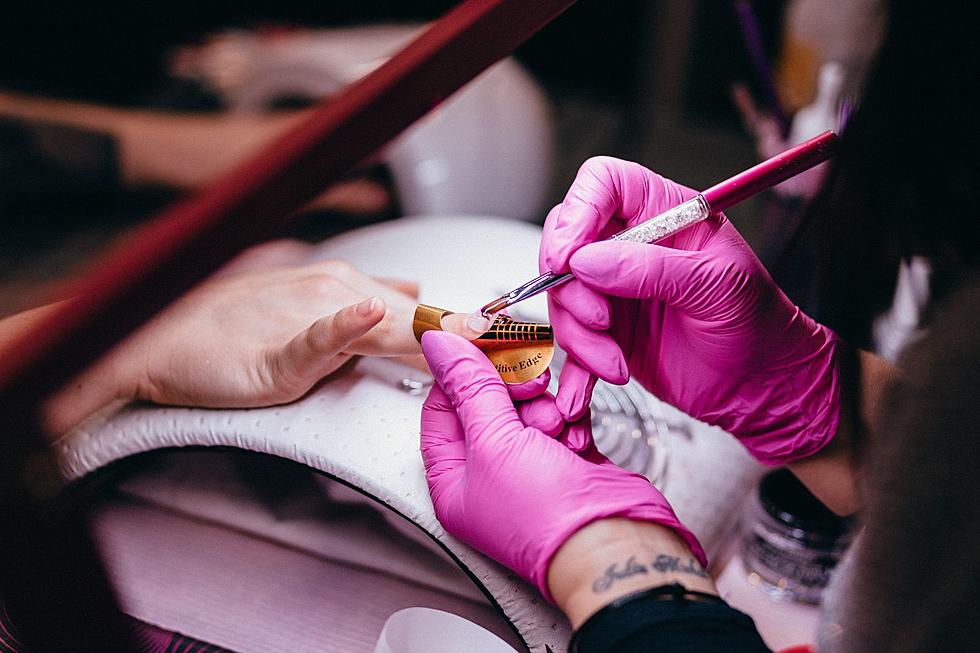 Best places for a Mani/Pedi in Wenatchee WA (Yelp)
Photo Credit: Aly/Canva
Summer and flip flop season is fast approaching! Let's get those fingers and toenails in tip-top shape! From nail art to French tips. The places listed below will have you covered and ready for summer fun! And you know they have your back because the reviews are from real customers!
---
The Top 5 Best Nail Salons in the Wenatchee Valley According to Yelp!
1. Jade Nails - 
"Cleanest nail salon in The world.
Professional efficient and no cheese grater scraping either" - Breffni M
JADE NAILS - 11 Photos & 20 Reviews - 230 S Wenatchee Ave, Wenatchee, Washington - Nail Salons - Phone Number - Yelp
---
2. Forever Nail - 
"I have been going to Forever Nails for a couple of years now. Daniel always does a great job! Nails are my guilty pleasure - I work very hard and deserve them! They make me feel good. Try them out. You will be glad you did." - C.A.
FOREVER NAIL - 64 Photos & 18 Reviews - 1116 N Miller St, Wenatchee, Washington - Nail Salons - Phone Number - Yelp
---
3. Jenny Nails - 
"Got the first professional pedicure I've had in years today.  I was a little worried because I'm older and my nails grow, well, weird.  The gentleman who took care of me did a beautiful job, my feet look fantastic!  I will be going back regularly for sure!  So glad I found this place!  Thank you, Jenny's Nails!' - Carrie V.
JENNY NAILS - 75 Photos & 12 Reviews - 636 Valley Mall Pkwy, East Wenatchee, Washington - Nail Salons - Phone Number - Yelp
---
4. V-Tech Nails -
"love the service. first time ever going. usually nail techs don't care how the nails look but the man that did my nails was amazing! id imagine everyone else there is amazing as well. they also have a little section in the front with jewelry and pretty eye lashes of all styles and lengths" - Ally G
V-TECH NAILS - 45 Photos & 42 Reviews - 1008 Springwater Ave, Wenatchee, Washington - Nail Salons - Phone Number - Yelp
---
5. Tranquility Day Spa -
"Wow one of the best pedicures I have ever had.  Katie worked her magic on my feet.  Paraffin wax, scrub and lotion massage were delightful.  Best spot in eastern Washington." - Randy K
TRANQUILITY DAY SPA - 59 Photos & 24 Reviews - 735 N Wenatchee Ave, Wenatchee, Washington - Day Spas - Phone Number - Services - Yelp
---
Book those appointments and get "you" ready for summer!
Top 10 Best Acrylic Nails near Wenatchee, WA 98801 - April 2023 - Yelp
---
Beautiful Manicures: Lubbock Ladies Show Off Their Fiercest Claws
Whether you are looking for a new nail tech, or just want to browse great nail design ideas, these Lubbock ladies are showing off their lovely manicures.