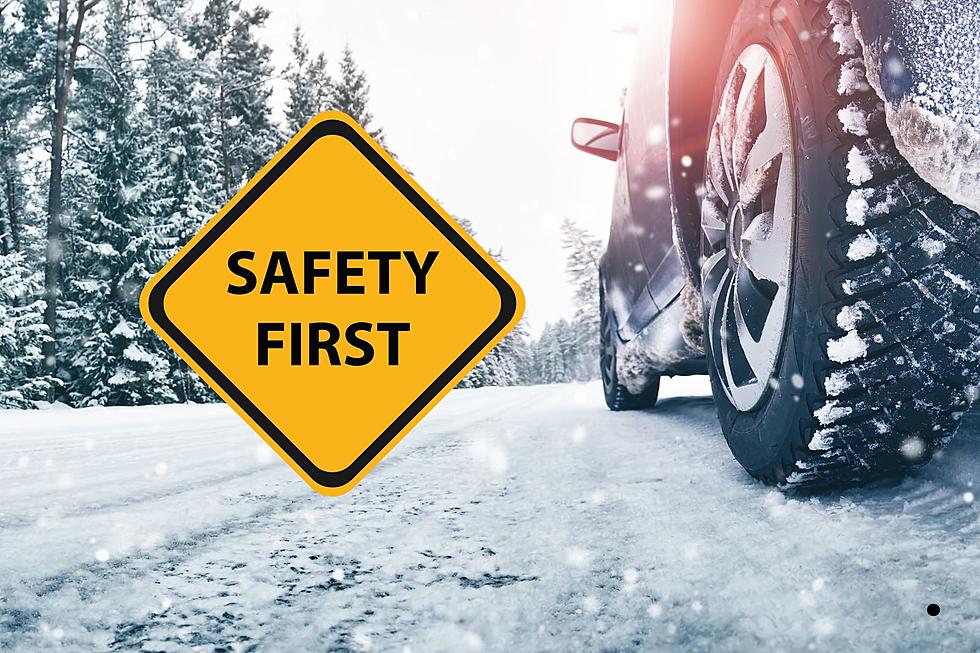 Essentials for a WA Winter: Car Edition
Photo Credit: Aly/Canva
Washington State Winters, to some are mild, to us, well it's winter! We need to be prepared no matter the state we live in. And while as I type this, it's not even Autumn quite yet, but these things you can buy over time and when winter does hit, you areWashington State Winters, to some are mild, to us, well it's winter! We need to be prepared no matter the state we live in. already set! So, what are some must haves for the rig?
Essentials Items for the Car, Must Haves for Winter Driving:
1. Tire Chains
Not just having the chains but knowing how to put them on. The more you know, the more efficient you will be during the downright cold days.
---
2. Emergency Blanket / Extra Blanket
Maybe not the kitty kitty, but this picture was too cute not to share. On a real not though, extra blankets for the car, for the house, we can never get enough blankets!
---
3. Weatherproof Matches
Start a fire for food, warmth, maybe even use to signal people. Fire is awesome!
---
4. Road Flares 
In the wintertime, you do not want to be putting chains on with zero visibility to you, make sure to have a warning cone, or road flare of some sort, just in case.
---
5. Gloves
Maybe not those gloves, something sturdier. But even if it was these shown in the picture, have some if better than not having any at all!
---
6. Flashlight
And the Lord said, "Let there be light!"
---
7. Batteries
You'll need to turn the Flashlight on!
---
8. A Tool Set
Maybe a jack to hike the car up to change the tire, even some of those require special tools, make sure to know what you need before you leave.
---
9. Spare Tire / Check the Spare Tire
Don't get stuck with a bad spare tire, that does no one good!
---
10. Non-Perishable Food
You may not know how long you will be stuck. Have some food on hand for those emergencies!
---
11. Jumper Cables
Dead Car battery no more! As long as another rig comes along to help. You can get jumper cables that come attached to a rechargeable battery.
---
12. Ice Scraper 
Make sure this is heavy duty and not a flimsy scraper, you don't want it to break mid-use.
---
13. Spare Winter Clothes
Having extra clothes on hand is perfect if you get wet or too cold.
---
14. Rock Salt/ Kitty Litter / and or Sand
This will help you gain traction under the tires on slick roads!
---
15. First Aid Kit
Because accidents happen.
---
16. Windshield Washer Fluid
You would not want to run out of this stuff when going over a snowy pass.
---
17. Cell Phone Charger
Make sure the USB part of the charger has a "box" for the car as well. Not just for a wall.
---
18. Shovel
Digging ourselves to safety my friend!
---
19. Water
Each trip, take fresh water with you. Don't just let it live in the back of the car.
---
20. Tank of Gas At least Half Full 
I feel this is one of the most important.
---
Don't panic, be prepared this 2023/2024 Winter season and safe travels!
---
15 Signs Boise Could Be in For a Harsh, Unforgiving Winter
According to the Farmer's Almanac, these are some mostly non-weather signs that Boise could be in for a harsh winter. Have you noticed any of them happening?
---
Remembering a Winter Phenomenon that Took Over a Colorado Town
The Ice Castles don't show any sign of returning to Dillon, Colorado, but when they were around they were phenomenal.
---
5 Reasons You Should Definitely Never Live in Maine During the Winter
Thinking about living in Maine during the winter? Well, you've been warned...
---