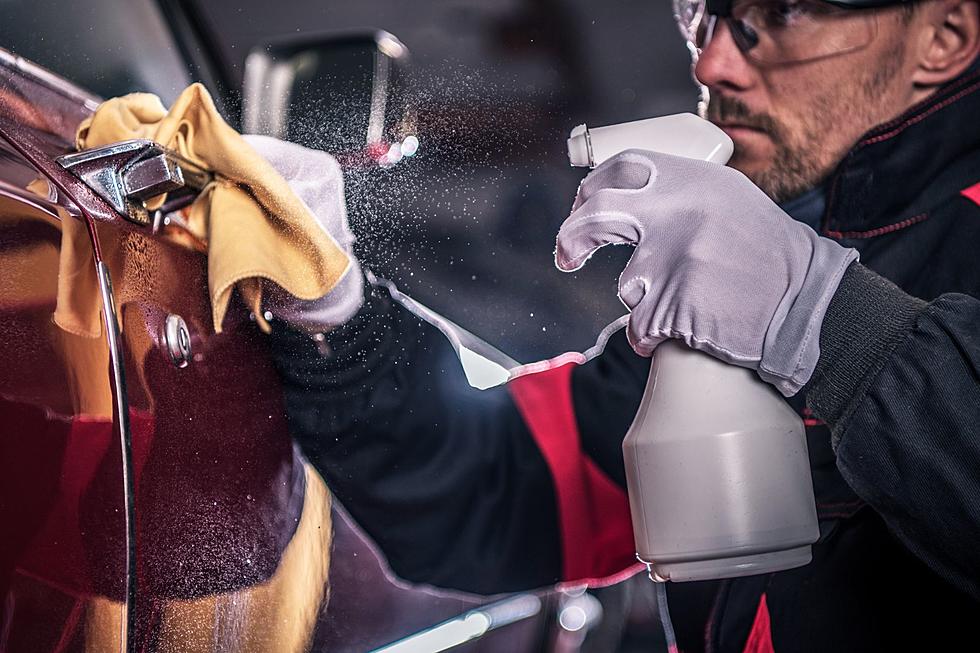 It's in the Details – Car Detailers in Wenatchee WA
Photo Credit: Aly/Canva
Summer is here, our cars need to be spring cleaned as well. Get all the grime of winter out of the carpets. Wiped down the seats and get all the nooks n crannies. Heck Maybe even get those children snacks out from the cracks of the seats! Do all of the above and more at one of these -
---
TOP 5 Auto Detailer Shops in the Wenatchee Valley according to Yelp:
Highland Detailing - 
"I bought an inexpensive SUV, the interior was filthy with dirt, pet hair and smells. I tried getting the pet hair out myself with a shop vac without much success. I thought the carpets were in decent shape and might clean up nicely with a professional detail.
Highland scheduled me for within a couple days of my calling after providing me with an estimate. They came to my home for an interior detail and shampoo. The gentleman spent about 4 hours working on the vehicle and I was very pleased with the results- dirt, pet hair and smells all gone!
The cost was also within the estimate provided. I intend to use Highland ag" - Steven H
---
RestoreFX - Wenatchee - 
"I've had two cars done by Mat and his crew. The results are wonderful. Check out their website. At least one of mine shows up in their photo line-up. They not only did great work, but they answer questions, update their work after time, and offer suggestions that are helpful.I recommend them highly." - Monte S
---
Millenium Glass and Detail - 
"Picked up a rock chip coming over the pass. Great customer service. In and out in less than 30 minutes. THANK YOU!!" - Denise D
MILLENIUM GLASS AND DETAIL - Yelp
---
Detail Genius Mobile Detailing - 
"If I could leave six stars, I would. Long story short, dog shit in the car and spread diarrhea everywhere. Justin responded on a moment's notice on a Saturday morning, asked other clients if they would mind shifting back by two hours, and detailed my car to the cleanest it's ever been. Very warm, kind and excellent at what he does. Highly recommend." - Andrew B
DETAIL GENIUS MOBILE DETAILING - Yelp
---
Big T's Auto Detailing - 
"Tad did a great job restoring the finish on my pickup and was reasonably priced.
Thanks!" - Sam C
---
Auto Detailing Service Wenatchee, WA 98801 - Last Updated May 2023 - Yelp
---
Now go get that car cleaned up and enjoy this beautiful Wenatchee Weather in your sparkly clean car/rig!
---
Apple Blossom Festival Floats, Boats, and Cars
Here are some of the more creative floats seen at the 2023 Apple Blossom Festival.
---
The Fast 5 - Five of the Fastest Cars In the World
As of 2020 these cars were considered some of the fastest production cars in the world.
---
20 Classic Cars From 20 Classic Movies