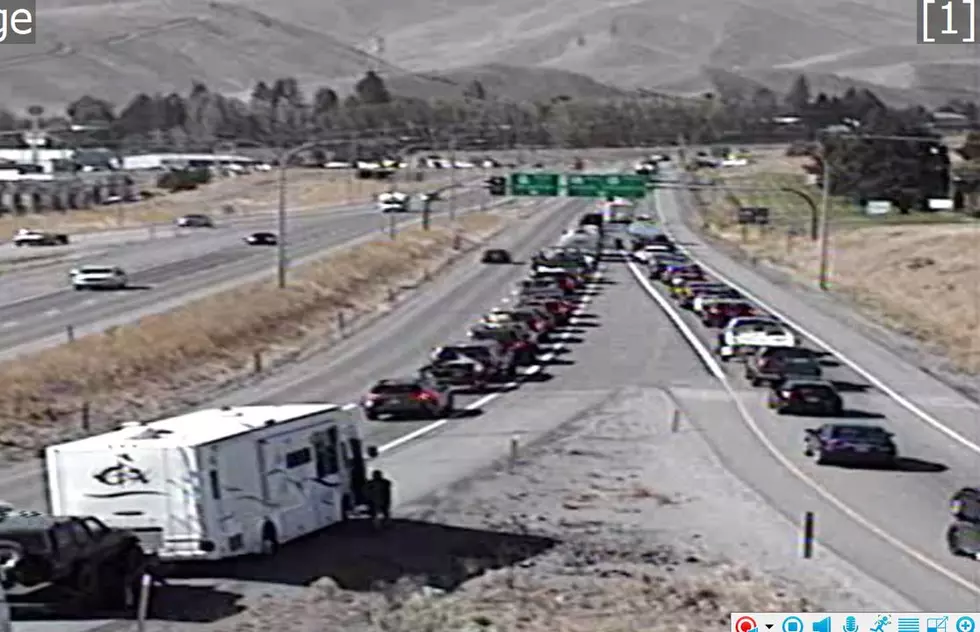 Traveling NCW Roads This Memorial Day Weekend?
Photo: WSDOT
If you plan to hit the roadways this weekend, the Department of Transportation (DOT) asks that you plan ahead.
AAA estimates more than 1-million drivers will travel this Memorial Day weekend, up six percent from last year.
People are advised to take a look at the weekend travel charts on the DOT website before they head out.
"It will really help you understand when you're going to be out there with more traffic than usual and heading our way." DOT spokesperson Lauren Loebsack said.
There are two trouble spots to take note. The roundabout project on Highway 2/97 and Easy Street in North Wenatchee and the roundabout project on Highway 28 and White Trail Road near Quincy.
"That one (Highway 28) is a more significant travel time impact because we have alternating traffic on a single lane past the work zone. I know that it's been a frustration at times for people and we've seen some incidents of people running the signal there. I just want to remind people that is going to be in place throughout the weekend." Loebsack said.
The DOT suggests starting your memorial weekend travel before 10:00 Friday Morning. Mid-day until sunset is typically the busiest time.
For a look at the state DOT's travel chart report for Memorial Day Weekend, head here.
5 Fun Myths People Outside of WA Still Believe About Washington
From Big Foot to the Seahawks, there are still a few hilarious myths that people outside of Washington State believe about the state.