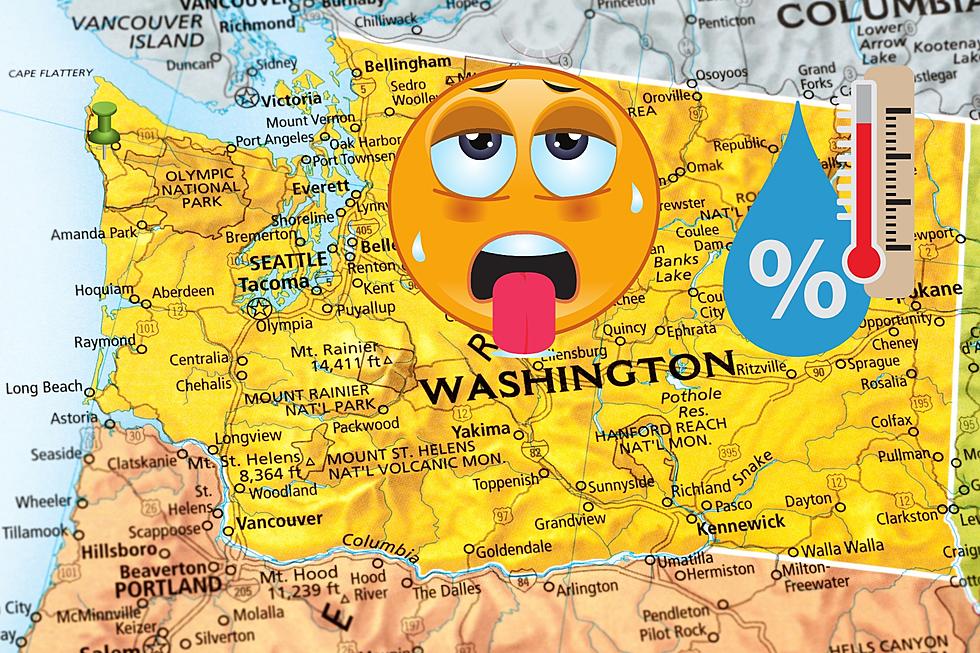 Can You Believe THIS WA Town is One of America's Most Humid?
Canva
If I hadn't read the report, I wouldn't believe it. Did you know there are two cities in the top 50 list of most humid cities in America. Seriously.
I was shocked to see that Quillayute is #11 on the list with 89% average annual relative humidity. What? I'm embarrassed to admit that I'm not familiar with this city. Never heard of it. However, the Quillayute River is one of the main rivers on the Olympic Peninsula.
I Googled, and found that Quillayute is located just west of Forks. The second city on the list of most and least humid cities in the nation is our state capitol, Olympia, at #17 with 88% relative humidity. Believe it or not, there are also two cities in Oregon that make the list of top 50. Astoria comes in at #32 and Eugene is ranked at #33. One of the reason's I enjoy living in Washington is because of the dry heat. I love the desert. The least humid city in the nation is Las Vegas at 36% average annual relative humidity.
Which is the most humid city or town you've experienced?
I spent my childhood in Minnesota, where the summers are famous for HIGH humidity. It was great because you could always cool off in a lake. But, mosquitoes were an issue. Winters are brutally cold. I've lived in a few other states that were humid as well, including Illinois, and Florida.
7 Ways to Beat the Tri-Cities Heat
5 Sure ways to keep cool in the HOT Tri-Cities Summer.
LOOK: The most extreme temperatures in the history of every state
Stacker
consulted 2021 data from the
NOAA's State Climate Extremes Committee (SCEC)
to illustrate the hottest and coldest temperatures ever recorded in each state. Each slide also reveals the all-time highest 24-hour precipitation record and all-time highest 24-hour snowfall.
Keep reading to find out individual state records in alphabetical order.
TIPS: Here's how you can prepare for power outages