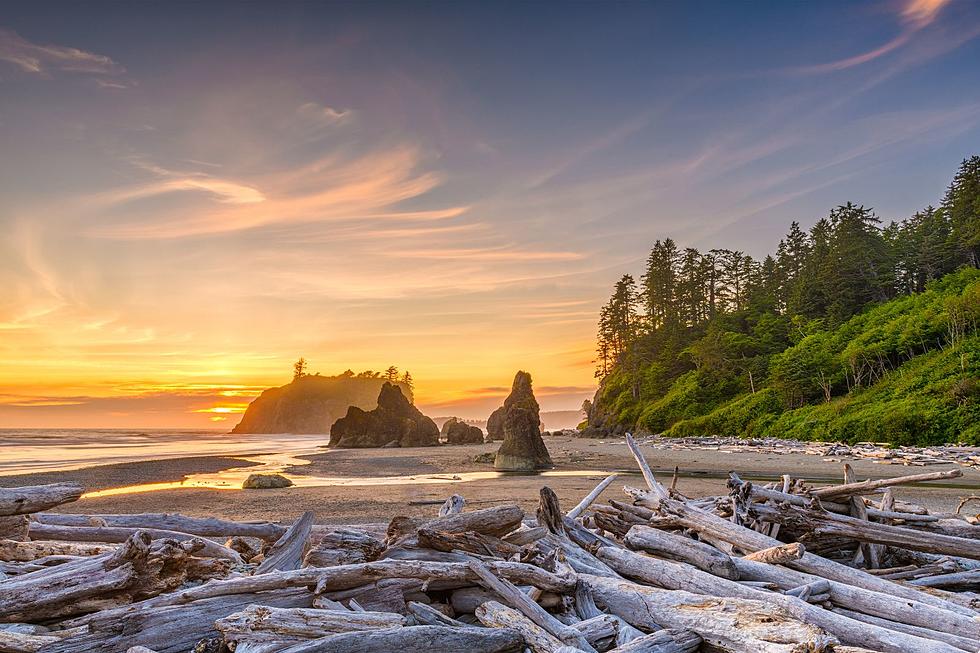 Washington State's, Best Beaches According to TripAdvisor
Photo Credit: Aly/Canva
Washington State may not be known for its tropical beaches, but it does have an amazing coastline with plenty of dreamy beaches to visit, so where are they and which ones are best?
---
Top 5 Best Beaches in WA according to TripAdvisor:
1. Ruby Beach
"My wife, two sons (14 yrs. 12 yrs), and I drove all the way from Port Angeles, WA to visit Ruby Beach. It's a delightful spot that is well worth your time. ..." - TripAdvisor Reviewer
2. Rialto Beach
"There's something magical about Olympic National Park and Rialto Beach is the epitome of that magic. I've seen plenty of white sand beaches (and even silver sand, black sand, and glass beaches) but something about this beach has so much character...." -TripAdvisor Reviewer
3. Alki Beach
"Nice little stretch of beach to stroll along that offers great views of the water and a Seattle city view. We stopped for a bite to eat a great Mexican restaurant. Glad we visited." - TripAdvisor Reviewer
4. Long Beach
"We visited Long Beach to check out the kitschy alligator man at the nearby Marsh Museum. We walked around town, and decided to walk out to the beach to check it out. To our amazement, we found out that you are allowed to drive on this beach! It's the longest drivable beach in the US (second in the world). We did have a car that had a sand mode, but we did not use it. The beach is firm and flat. Incredible experience!" - TripAdvisor Reviewer
5. North Jetty
"We stopped to walk along the jetty and enjoy the beach. The massive rocks protect the entrance to the harbor, and we ended watching the waves crash against them. The broad sandy beach is popular and busy with picnics, kite fliers, and surfers." - TripAdvisor Reviewer
---
Now get to planning your next Beach vacay!
THE 10 BEST Washington Beaches (Updated 2023) - Tripadvisor
---
7 of the Best Beaches in Idaho
---
8 Beaches To Take Your Dog This Summer
There are so many beaches around Western New York, and plenty of these areas love dogs! Based on your votes, these are the best beaches to take your dog this summer.
---
15 Hilarious Yelp Reviews of Boise Beaches, Parks and Trails
Negative or positive, some of the reviews of Boise's favorite outdoor places to relax will actually make you laugh out loud.
---