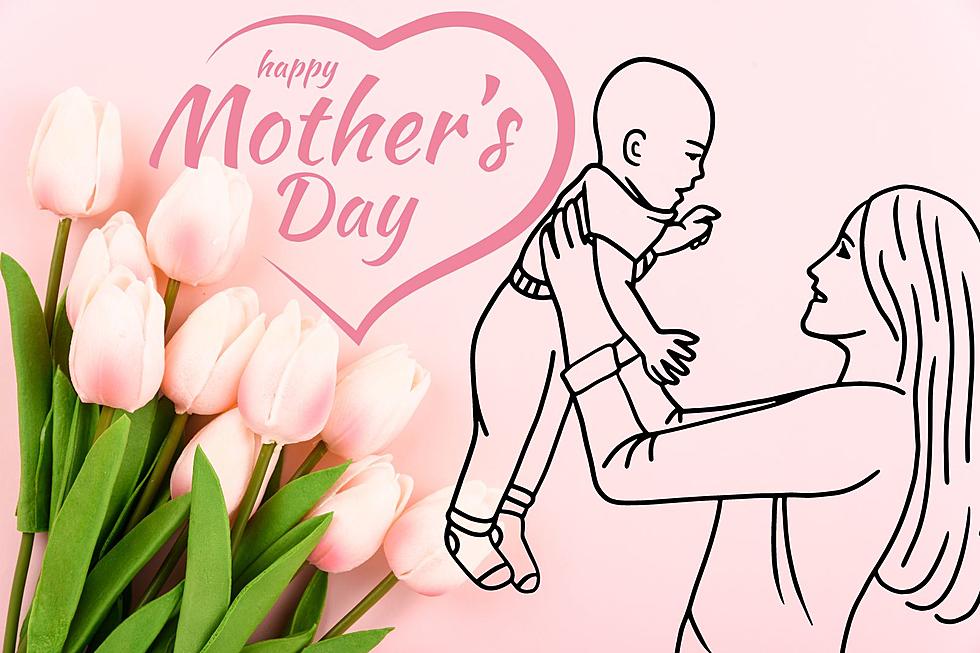 Mother's Day Shopping in NCW
Photo Credit: Aly/Canva
Mother's Day is May 14th, 2023! Let's plan ahead for mom and get her the gifts she's been eyeing! Luckily for us in the Wenatchee area, we have a plethora of different, cute, awe-inspiring locally owned shops!
---
Here are the Top 10 Stores to purchase something for Mom according to Yelp:
Ye Olde Bookshoppe
"Wonderful book shop! My kids and I stopped in while we were traveling and left with a bag full of books. The books are set up in different rooms making it fun for the kids to explore. The owner was friendly and knowledgeable. Excellent customer service. Any time we are in the area we will stop in." - Amy M
---
Pickle Papers -
"Oh, my - with such a selection of beautiful papers, cards, art pens & pencils, journals, notebooks, wrap, ribbon, planners and calendars, gifts, and more -- it's hard to take it all in.  Go in to buy a gift and it's very likely you'll find a few "gifts" for yourself, too.  This store is a gem." - Julie N
---
Owl Soda Fountain and Gifts -
"Tasty sandwiches and fudge! They have a service window but we are in! The have a cute little jukebox as well. Would recommend" - Allie B
OWL SODA FOUNTAIN & GIFTS - Yelp
---
Jubilee Global Gifts - Leavenworth-
"So glad this store is here. Has lots of fun and interesting things and is perfect for getting gifts. Could spend an hour easily looking around. Best part is that it's fair trade and a non-profit. So rad." - Lee B
---
Encouraging Words -
"I love this place. So beautiful inside. Every display shows so many ways to enhance your relationship with Christ . The owner has you in mind when you search for your favorite items. She will stop and pray with you if you need . Go enjoy this place like I have." - Bev B
---
The Gilded Lily Home -
"I had so much fun in this store!  I was on FOMO overload!  Purchased a bunch of gourmet food for an upcoming get together with friends.  I also got some beautiful charcuterie pieces for my Motorhome." - Heather B
---
Antique Mall Of Wenatchee -
"Stopped in to browse and ended up spending a few hours! There are three floors filled with items that brought back many childhood memories! The employees were very friendly and helped us find a beer stein that was made in west Germany. It's a must see when traveling through Wenatchee!" -Angela M
ANTIQUE MALL OF WENATCHEE - Yelp
---
Simply Unique -
"Love this store so much. Every time I go home to visit I make a stop here. Love everything about it. I could spend hours here and still not see it all. Heidi the owner is awesome too." Amy E
---
Tumbleweed -
"Super cute little shop. Full of local, handmade, + eco friendly items. They are starting to offer painting + metalworking classes too, so I'm looking forward to seeing how that goes!" - Laicey F
---
Pybus Public Market -
"Great place to find the perfect gift or ingredients for excellent meals. The meat shop, olive oil, basaltic vinegar and fresh produce are available. For an easier dinner fresh and frozen pasta, sauces, and cheeses from Visconti's are irresistible! Enjoy!" - Laura M
---
Now get to shopping, and don't buy a gift card unless she asks for one :).
Top 10 Best Gift Stores near Wenatchee, WA 98801 - May 2023 - Yelp
---
10 Affordable Gift Ideas for Mother's Day
Whether it's your mom, your partner's mom, or the mother of your children, Mother's Day is a time to recognize the important women in your life. If you want to give a thoughtful gift this Mother's Day without breaking the bank, keep scrolling. We've put together ten affordable gift ideas perfect for the mom in your life.
---
Mom's Tell 93.1 KISSFM What They Really Want for Mother's Day
Every year mothers receive gifts from their loved ones that they may truly love and may pretend that they do. Instead of guessing what they want, why not actually give them what they want.
We took to social media to ask our listeners what they REALLY want for Mother's Day to help get a better idea on what to spend money and time on, instead of running around grabbing whatever you can last minute.
---
10 Gifts Mom Doesn't Want For Mother's Day
There are a lot of great gift ideas for mom this year, but these are not them. If one of these items is on your list of possible Mother's Day gifts - you might want to go back to the drawing board.