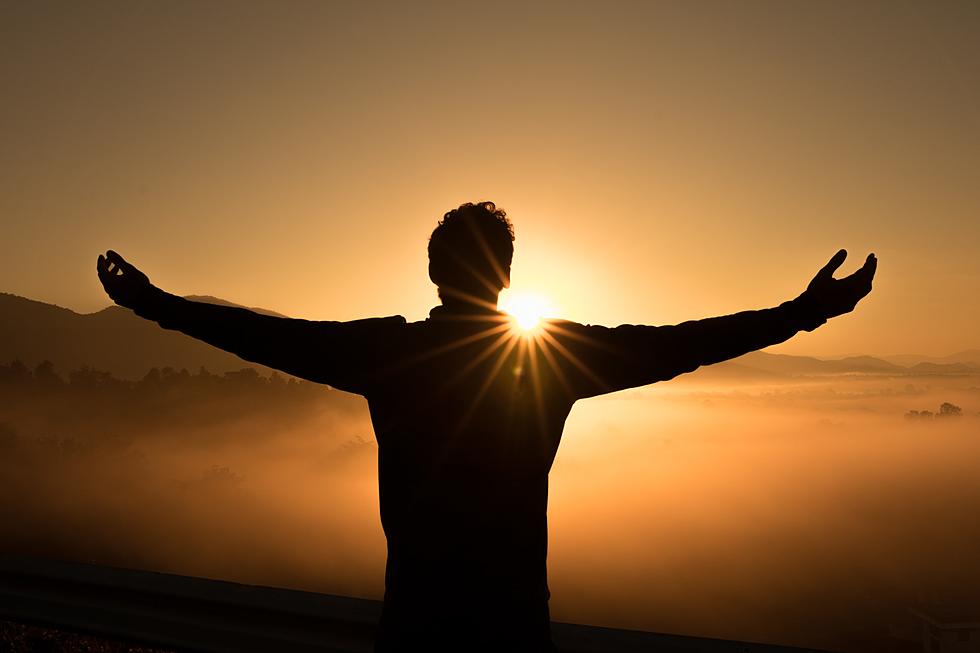 PLACES IN THE WENATCHEE VALLEY TO CRY: And the Songs to Cry To
Unsplash Photo: Zac Durant
Places in the Wenatchee Valley to Cry. And the Songs to Cry To. 
There are songs that bring back a memory. That brings a tear to our eye. There are tunes that we play that could be the soundtrack to a break up. And then there are songs that also bring us tears of joy. 
I recently went home, and while driving around my childhood neighborhood, I'd listen to songs from my Wonder Years that reminded me of my first love. My best friends. My family. Emotions hit me hard. Sometimes wishing was 12 years old again. Yep. I cried. 
It got me thinking about the movie, Elizabethtown starring Orlando Bloom and Kirsten Dunst. If you haven't seen this Cameron Crowe film, go find it. Some have called it life changing. In the second part of the movie, Dunst's character sends Bloom off on a road trip with a huge book, with a series of CDs, with directions on where to go, what to do, and the perfect song for the moment. Like visiting where Martin Luther King Jr. was killed, while listening to the U2 song, Pride (In the Name of Love). 
So, where are the places we can go to cry, and what song would be the soundtrack to the moment?
Going Home Again: I once headed back to the house I grew up in. I was surprised to see the house was up for sale. I had to stop in and look around. As you can imagine, a flood of emotions hit me. And the song that rang in my head was Miranda Lambert's, The House That Built Me. I even did a video using the song.
 The Lit Up Cross on Wenatchee Heights: In life there will be moments where we feel we just can't handle what is suddenly being dealt. And so we cry out loud, "GOD! I'm a mess." Hike up the hill and listen to Rich Mullins, Hold Me Jesus. 
Purple Mountain Majesty: It's not the Rocky Mountains, but the Cascades has its own beauty that can be seen as glorious. Head up on the hills above East Wenatchee before sunrise. And instead of looking towards the east as the sun begins to reveal itself to Washington, look west. See the sun casing its light upon the hillside and mountains above the valley. And listen to, America the Beautiful.
 Playball: Likewise, go to Paul Thomas Sr. Stadium. Where the AppleSox play. Sit…no stand. Look towards that American flag and listen to the most raw version you can find of the National Anthem. Let it soak into your soul.
Dare You To Move: If you work out, you most likely have a playlist on Spotify that helps you get motivated. For me, I sometimes need to get motivated just to lift myself up off the floor. I see myself falling apart. Losing my focus. But I know that it's one step at a time. Walk out of the house. Head to the Apple Capital Loop Trail. Walk. Breathe. And in your earbuds, listen to Switchfoot, Dare You To Move.
Father/Daughter Dance: Dads. You already know where I'm going with this. It's a cliche', but a cliche' for a reason. There's something so special about a father/daughter relationship. It's more than a feeling. I never knew what real, true, unconditional love was until the very moment my daughter was born. That was it. I fell in love. From then on, I never missed an opportunity to tell her, "I love you." And I never missed an opportunity to dance with her…until she felt she was too old to do so. But I knew that phase would end, and she'd want to dance with me again. Like when it's time I let my little girl go, as she walks down the aisle to marry a man who will try to honor and cherish her as much as I do. Good luck, fella. Dads. Dance. Dance with your daughters and listen to Bob Carlisle's Butterfly Kisses. It never gets old. And it's OK to cry every single damn time. 
Dance Again: This time, with your significant other. Just take their hand and dance. But I dare you to do it out in the front yard where the neighbors can see. I dare you to do it at the Walmart in the Garden Center. I dare you to dance on top of the grassy knoll at Walla Walla Point Park. Hold them close. Smile. Listening to, Have I Told You Lately. But not the Rod Stewart one. Listen to the original from Van Morrison.
Slow Ride: Hop into an old pick up truck. Drive Slowly through Quincy. Or George. Or Moses Lake. Roll down the window. Let the breeze blow your hair. Embrace the quietness of the small town. Wait for the train to roll through. Listening to, Like A Rock by Bob Seger.
Visit a Friend. Living or Gone: I drove by the Wenatchee Cemetery on Western and noticed an older gentleman standing, visiting perhaps with an old friend. A family member. As we get older, it's great to sit with love ones, and look over old fashion photo albums and reminisce with fondness. Or visiting with someone long gone to say hi. Listening to Simon and Garfunkel's, Old Friends/Bookends.