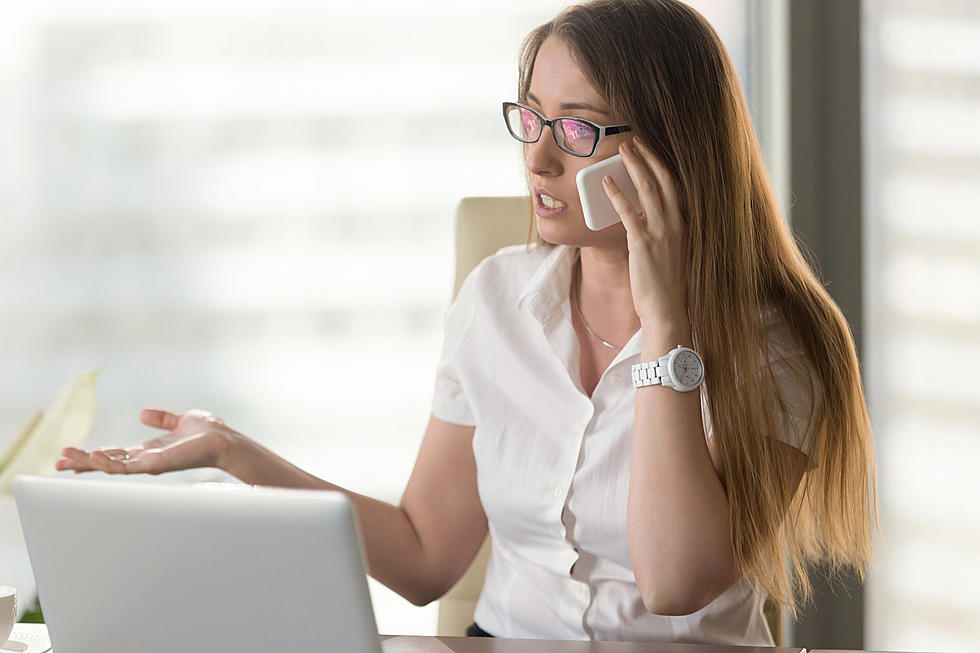 Residents of Washington – 'Least Likely To Curse'
fizkes
Residents of Washington - 'Least Likely To Curse'
If you've ever been on a call with a customer service rep and you're not happy - know that "your call may be recorded for quality service."
How well or poorly you treat you the customer service representative is noted and documented.
A firm named Marchex, researched and scanned over 600,000 recorded customer service calls — and gave a tell-all report on what states were polite and not so polite. What conditions cursed out the phone rep and what states refrained from using foul language on the phone?
Customers had placed calls to businesses in just under three dozen different industries.
Marchex noted what states swore the most and what states used the polite phrases of Thank you and Please. 
Ohio was the worst, in terms of swearing the most on the phone. Ohio also was on the list of the worst five states, for displaying bad manners to the faceless customer service representatives.
---
States of phone customers most likely to curse at a customer service rep:

1 - Ohio
2 - Maryland
3 - New Jersey
4 - Louisiana
5 - Illinois
Marchex's report went on to elaborate that 66% of the foul mouth customers (who used extremely foul language - were men.) 
---
The five states with customers who used the least amount of profanity included: 
1 - Washington
2 - Massachusetts
3 - Arizona
4 - Texas
5 - Virginia.
Seattle is one of the places that use "the least amount of foul language" - compared to 30 other large metro areas. (Recent Axios Study)
---
The Top 5 not-so-polite states on the phone (Didn't say "Please" and "Thank You")
1 -  Wisconsin
2 - Massachusettes
3 - Indiana
4 - Tennessee
5 - Ohio
---
The top 5 "Most Courteous" states:
1 - South Carolina
2 - North Carolina
3 - Maryland
4 -  Louisiana
5 - Georgia
Marchex also published that people don't like to have long waits on the phone. 
AUTHOR'S NOTE: If you're reading this and you're in the phone customer service industry - know that we (the customer) are sometimes on hold for a half hour or longer, so we tend to multi-task. When you (finally) take our call - give us a 5 to 10-second grace period to say hello. We might be slightly away from the phone and CLICK - GET HUNG UP ON! When someone doesn't instantly say hello back. Give us a just few seconds we're there - SPRINTING back to the phone. Thanks.
39 Yummy Restaurants Guy Fieri Has Visited In Washington State
Here's a spotlight on all the places Guy Fieri on his show Diners, Drive-Ins, and Dives in the Tri-Cities area.
Gallery Credit: Rik Mikals