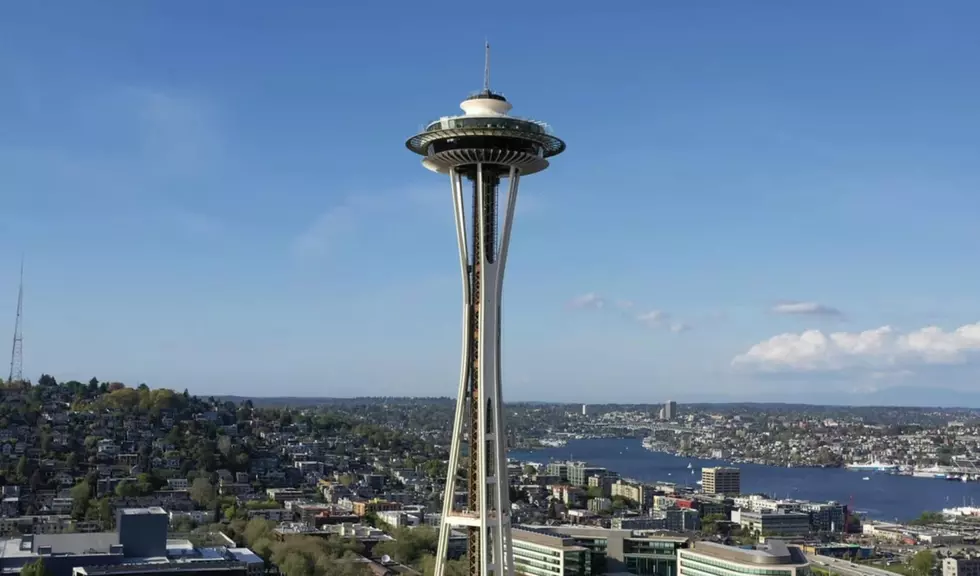 Washington & European Towns with the Same Latitude
CREDIT; Drone World (Via YouTube)
Where would Washington State be placed - IF we could drape it across the Continent of Europe? 
Here is my worksheet for this story:
How North is the world famous city of Lights, Paris France - in relation to us here in the Pacific Northwest?
Well let's start with that.
---
Paris and Bellingham are roughly the same Northern latitude. 
-Actually, Paris sits a slight bit higher up on the globe.
The City of Lights, Paris officially is listed at 48.85 degrees North. Bellingham is listed at 48.75…About the same. 
With this in mind -  The United Kingdom would fit in nicely inside British Columbia. Scotland is as far North as Southeast Alaska!
---
Seattle and Zurich Switzerland both share similar latitudes at 47.6 degrees North.
(I'm imagining the Space Needle nestled in the Swiss Alps with the Ricola guy)
---
Spokane and Mariupol, Ukraine share similar North latitude at 47.6 degrees North
---
Wenatchee and Budapest, Hungary are similar in latitude (47.4 degrees North)
-Fun fact, I just met a KW3 listener named Johnny who is from Hungary. Nice guy…thank you for listening to KW3 Johnny!
---
Moses Lake shares a similar latitude to Valdez Liechtenstein.
-Liechtenstein is a small nation with a population of 38,254…slightly more than Moses Lake's 25,583! (population figures are from 2021)
---
Port Angeles shares latitude with Vienna Austria (48.1 degrees North)
---
Pullman and Milan Italy are latitude cousins (at 46.7 degrees North)
---
Yakima (the Hops Capital of America) shares a similar latitude with Bern Switzerland - 46.6 degrees North.
---
Vancouver, WA and Lyon France both have a Northern latitude of 45.6 degrees
---
Tri-Cities and Geneva Switzerland sit nicely at 46.2 degrees North
---
-Next time you and your family are running around France, Austria or Switzerland, know that you're at roughly the same place on the globe as our home in Washington State!