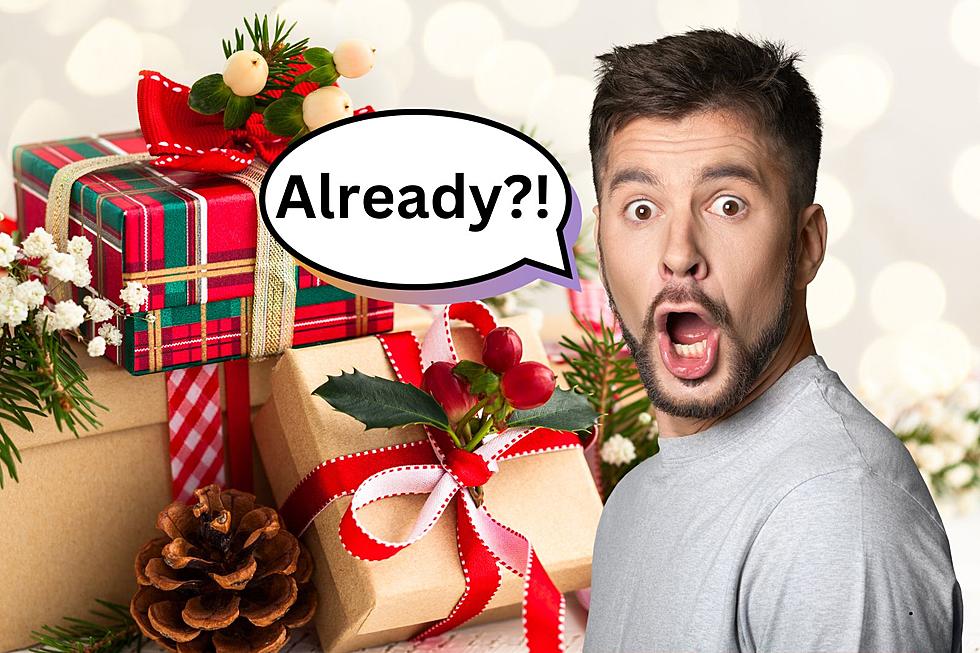 12 Reasons Why YOU Should Be Christmas Shopping Already
Aly/Canva
12 Reasons Why YOU should Be Christmas Shopping Already:
Yes, I said, Christmas Shopping! Let's hit the ground running and hit those retail shelves! But "Why so soon!!?" You may be asking. I'll tell you why!
1. You get to avoid all the holiday traffic!
Think about those grueling roads during the winter and all those "people that don't know how to drive." Just sayin...
---
2. When you shop now and in spurts, you don't end up broke by the end of December!
Buy a little here, a little there and by the end of the holidays, you may even have a few bucks left over!
---
3. The retail shops won't be jammed with people!
Grab a coffee and STROLL, yes you can stroll, skip even, but the malls and shops won't be as busy with frantic buyers.
---
4. Holidays come with "To-Do" lists, start marking them off!
Less stress, less stress, less stress, wasn't that our New Year's Resolution? Let's put it to the test!
---
5. Shopping Local means deals all year round!
Mom and Pop shops, and just local shops in general seem to have all the best deals outside of Christmas anyway, why not save now?
---
6. Don't Like Holiday Music? Well, it doesn't play in the months before December...
You could be singing, "I love rock and roll," rather than "Rockin around the Christmas Tree..." and I won't even bring up that Mariah Carey song...
---
7. It's not as cold!
When I get cold, all I want to do is warm back up, when we shop earlier in the year, we don't have to worry about putting 7 layers on just to go get your nephew a toy.
---
8. Variety!
The shelves have yet to be picked over, aisles are still organized, life is good. And that "hard to find toy," is probably in stock.
---
9. You can already "Buy Christmas" in the stores. 
Decor, gifts, lights, you name it, you can get it all now!
---
10. You'll have more money to spend on the "Big Meal."
With spending earlier and being prepared sooner, you may be able to make that extra pie!
---
11. With all the time you saved yourself in December, you'll be able to enjoy Christmas sights more!
Less stress, more enjoyment. Look up, smile, take in the cold air and relax!
---
12. More family time!
You won't be as stressed; you'll be able to slow down and take in the gift of Christmas and what it's meant for, Family.
---
Top Classic Rock Christmas Albums
There's only so much goopy seasonal music you can listen to, right?
Gallery Credit: Nick DeRiso
---
Hallmark Channel's 2023 'Countdown to Christmas' Movies
---
10 Ways to Make Christmas Shopping Less Stressful
Christmas shopping can be a joyful but stressful experience. To make it easier and more enjoyable, consider the following ten tips:
Gallery Credit: Billy Jenkins