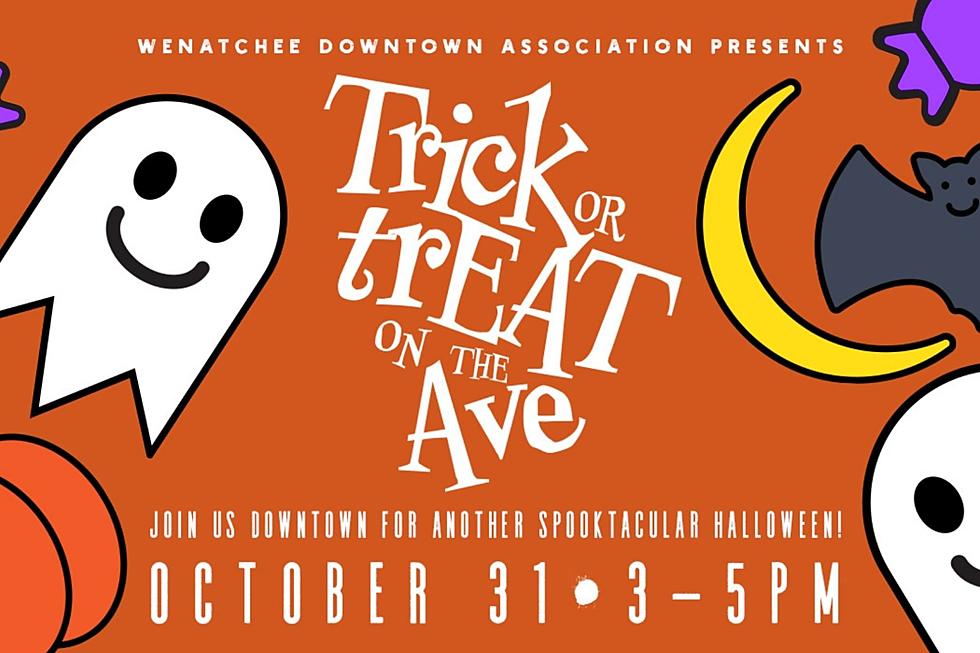 Wenatchee Valley! Let's Trick or Treat On The Wenatchee Ave!
https://downtownwenatchee.org/halloween
Alright Wenatchee Valley! It's that Spooktacular time of the year again to, Trick or Treat on The Ave!
How fun was last year?! Let's do it again and get that candy!
Join the whole valley as we collect sweet treats, see all the fun costumes and have a spooktacular time!
The 2023 Trick or Treat on The Ave
Tuesday, October 31st, 2023 (Halloween)
3pm - 5pm
Historic Downtown Wenatchee - Wenatchee Ave 
---
I've gotten to see first had how awesome of an event this is and continues to be! The lines of fun costumes and families, never disappoints! From firetrucks to Anna and Elsa, even little "puppies" riding in wagons! I absolutely adore it all. It's honestly Connor's and my opportunity to see the "3's" in one shot! We do not take that for granted! " - Aly (KW3's Connor And Aly)
Music, Candy, family time, one central location. Beautiful Historic Downtown Wenatchee Avenue.
Want to be a Vendor?
"2023 Vendors will need to register for this event. please contact info@downtownwenatchee.org to sign up." -  Wenatchee Downtown Association
---
Don't know what to be for Halloween? Check out these ideas below!
15 Suggestions for Incredibly Easy to Make Halloween Costumes
Try one of these super-easy-to-make Halloween costumes that will be the hit of the party.
Gallery Credit: Cindy Campbell
No matter what you choose to dress up as, bring yourself, the kids, cousins, aunts, uncles, siblings, your brother's wife's cousin's grandma... you name it, Trick or Treat on The Ave is going to be so much fun, and we can't wait to see you!
---
Thank you, Wenatchee Downtown Association, for having such a fun event for all to enjoy!
---
25 Super Spooky, Fun & Easy Halloween Costumes for Couples
Gallery Credit: Eddie Davis
---
Listeners Show Us Their Best Halloween Costumes
We put out the bat signal for listeners to send us their favorite Halloween costume pictures
Gallery Credit: https://wbzn.com/author/ajameson/
---
20 Horror Movies To Watch During Halloween