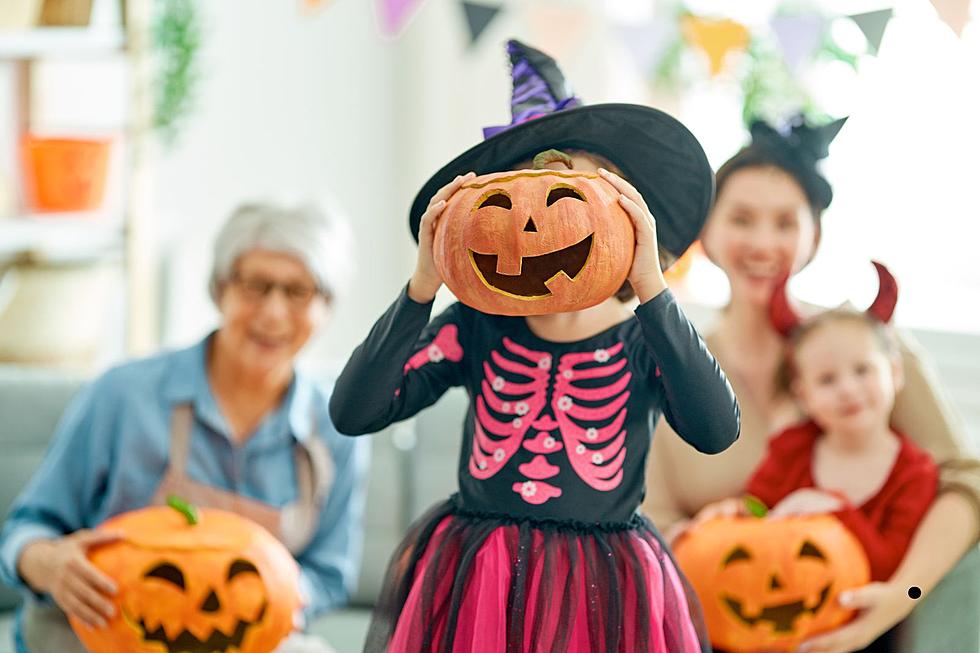 13 Reason's Halloween is the BEST in Wenatchee WA
Canva/Aly
There are so many events that take place around the country in regard to Halloween, but Wenatchee is far superior. Why? Just see for yourself below...
13 Reasons Halloween in Wenatchee WA is THE BEST:
1. The Wenatchee Downtown Associations "Trick or Treat on The Ave."
Get more information here. 
---
2. The Wenatchee Valley Museum and Cultural Center's "Haunted Museum"
Read more about the event here. 
---
3. Plenty of Neighborhoods to park and grab candy!
From Fancher Heights to the Wenatchee Heights, you will have more than enough options to explore and find that candy!
---
4. You can start Trick or Treating earlier in the afternoon and still make out with Tons of candy!
---
5. The Greater Wenatchee Halloween Toy Show
Touted as a Collector's Dream, you don't want to miss out on the sights and collectables! More info here. 
---
6. The Halloween Marathon.
Start Running, but not because you are scared :) . More info here. 
---
7. The Halloween Themed Auction (Apple Blossom Event)
Place your money with the Apple Blossom Festival and bid on baskets! It's Halloween Themed this year! More info here.
---
8. The Halloween Store! Spirit Halloween Store
Want to be a princess? Spirit Halloween has you covered, along with so many other ideas! East Wenatchee WA Halloween & Costume Stores | Spirit Halloween
---
9. Safe Streets to roam
While some parents will always want to assist in trick or treating, the neighborhoods around the Wenatchee valley are safe and parents are able to park at one end of a street and allow their kids to head house to house.
---
10. Trunk Or Treat events at local Churches
Celebrate with your congregation and ejoy some sweet treats!
---
11. The Dark Side Of Oz!
Now this happens sooner than Halloween but what a cool way to gear up for the Spooky Season! More info here.
---
12. Plenty of Thrift Stores
Make your own costume! I have done this in the past and it's fun to see what you can come up with!
---
13. Just About Every Halloween Event is FAMILY FRIENDLY!
Bring Grandma, Grandpa, your cousin, whomever, it's fun for all and all for fun!
---
---
Most Popular Halloween Candy
Want to be the house on the block that all the kids will remember? Take a scroll through these favorites.
Gallery Credit: Toni Gee, Townsquare Media
---
Not a Fan of Halloween? Celebrate These 31 October Events Instead
The entire month of October is dedicated to All Hallows Eve. But, for those of us who couldn't possibly care any less about a day focused on the undead, there are plenty of other things we can celebrate throughout the month instead.