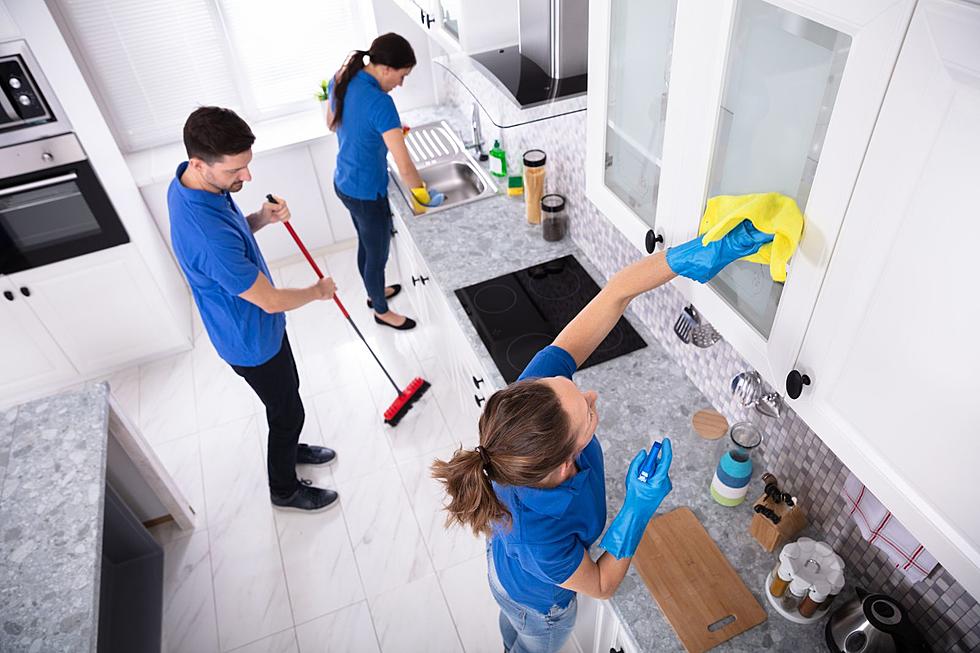 Got A House to Clean in Wenatchee? Call One of These Places
Photo Credit: Aly/Canva
Are you like me where you walk around our place at times and just think to yourself, "welp, I got to clean this, clean that, oh and I forgot I need to clean this too, wait when was the last time I mopped? Swept?" It gets to be overwhelming even if you do keep a tidy home! Why not treat yourself to a new professional clean? We take time to get our hair done, nails, why not take the time to have someone professionally clean your home? Sounds like the best idea to me!
---
Cleaning Companies in the Wenatchee Area:
Quality Clean Connection
"Very responsive and reliable!
They did an amazing job cleaning for us! We'd definitely recommend them, you won't be disappointed!" - Missy M
QUALITY CLEANING CONNECTION - Yelp
---
Always Shine Cleaning Service
"We're committed to getting the job done, especially when it comes to high quality service. Take a break from all your hard work and rest easy knowing that we're here. We are new to yelp but have over 20 years of experience!"
ALWAYS SHINE CLEANING SERVICES - Yelp
---
Squeaky Clean Services
"We started our business in August of 2022 and we have been in the cleaning industry for over a decade."
---
Mo Fresh Mo Clean
"Where spotless cleaning comes to your door! We want to meet our clients' needs. 17 years' experience in cleaning industry. Reliable, professional, and detailed oriented. References available! Live in the boondocks? Cabin in the woods perhaps?? No problem I am willing to travel up to 3 hours."
---
Gutiera Cleaning Solutions
"Commercial cleaning services and floor care to: Offices, theaters, retail stores, restaurants, gyms, auto shops, Autoparts, churches, office buildings and warehouse. Residential cleaning: House cleaning and maid services."
GUTIERA CLEANING SOLUTIONS - Yelp
---
Welp, there you have it, yelp has spoken and now to just make an appointment to have a cleaning service out to your place.
BTW, know any soon to be mommas, or stay at home momma? Why not make an appointment for her/ her family to have the house cleaned. What a wonderful gift!
---
Wow! Best Life Hacks for Spring Cleaning
Spring is here! Time to deep clean our space. We put together a list of spring-cleaning life hacks to help keep Billings green, and your life decluttered.
---
Top 9 Spring Cleaning Tips For Homeowners
It's officially Spring and time for a little
deep cleaning
in your home. Getting rid of dust and cobwebs, reorganizing drawers, and scrubbing those grimy corners can be just what your home needs for a fresh start!
Here is a checklist to make sure you don't miss a spot when cleaning:
---
7 Places In A Home That Are Overlooked When Cleaning
Cleaning for some people is not one of their favorite things to do, you won't believe some of the places that are often forgotten during your everyday cleaning task.