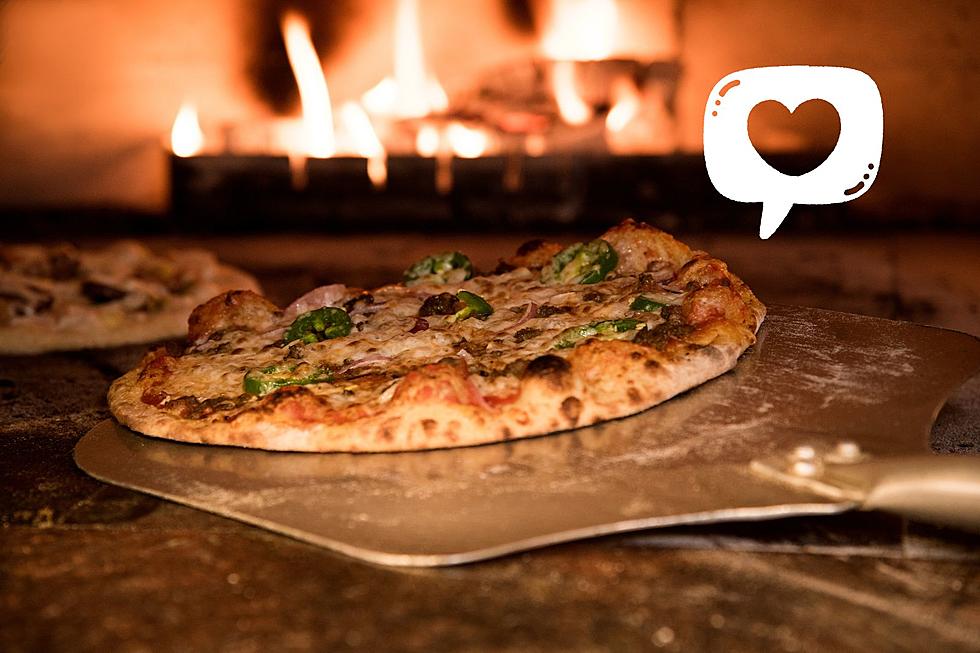 Pizza Please! Best Slices in the Wenatchee Valley
Photo Credit: Aly/Canva
If you don't like Pizza, I don't want to be your friend. Just kidding. Kinda. I have gathered the best spots to grab a whole pizza to satisfy those cravings! Plus, it's like a salad if you think of it... All the toppings, ok I'm pushing it, let's get to the list.
---
Top 10 Pizza Joints in the Wenatchee Valley:
Saddle Rock Pub and Brewery:
"Delicious pizza over in Wenatchee! We drove over from Seattle and had the Wenatchee signature pizza--smoked bacon and apples! Great hot and cold next day! Definitely a must if you're in the area!" - Taylor S.
SADDLE ROCK PUB & BREWERY - Yelp
---
Abby's Legendary Pizza
"The gentleman who took my order over the phone on Wednesday night should get a raise!  Absolutely the best customer service in a very long time.  Don't know his name but he should be a manager." - Js M
---
Fire at Pybus Public Market
"Oh my gosh!! I ate the whole thing!!
The ham, fig & goat pizza (with added arugula before firing) is so delish!! My new fav!!" - Angela T
FIRE AT PYBUS PUBLIC MARKET - Yelp
---
McGlinns Public House -
"Always a favorite when I'm in Wenatchee, and it's close to cute downtown retail, a must try!" - MyToan N.
---
Garlini's Napoletana -
"Fantastic food!!! The wedge and cuchina salads were Amazing and the 39-28 pizza was very tasty and filling! If you are in Wenatchee, it is definitely great meal" - Trevor S
---
Lemolo Cafe & Deli
"Food: absolutely delicious! Hard to beat their sandwiches and calzones!
Service: friendly and pleasant!
Ambiance: very quaint!
Definitely will dine at Lemolo's again and again...etc..." - LM L
---
Rail Station & Ale House -
"The food was good tasting.  I had the beef briskets and my wife had a Chi Chi.  Service and ambience outside was great too.  We will return." - Pete R
RAIL STATION & ALE HOUSE - Yelp
---
Wenatchee Valley Brewing Company
"Always good beer! Tasty pizzas and I love being able to bring the dogs. I've even seen live music here, great place for a stop after the loop." - Colton S
WENATCHEE VALLEY BREWING COMPANY - Yelp
---
Godfathers Pizza -
"Just got back to town for the first time in 22 years and man it was the first spot I ordered from! I remember this place so well from my younger years and it was absolutely delicious! No clue how this isn't higher rated!? I'll be going here on the regular that's for sure! Glad to be back in my hometown." - Jordan M
---
Viscontti's
"Excellent meal, ambiance, and service.  Classy place. "Board" for our appetizer had a great selection the chef chose. Entrees were home runs. Gelato tied a bow on the whole thing." - Yo B
---
Now go grab your buddy (or just yourself) and get down on some yummy pizza!
Top 10 Best Pizza Near Me near Wenatchee, WA 98801 - June 2023 - Yelp
---
The 11 Best Pizza Spots in Tri-Cities, Washington
---
Old Elementary School Turned into "Old School Pizza"
You've never seen a school this cool!
---
5 Best Places for Delicious Deep Dish Pizza in the Boise Area